Full or Part Time ?
Full Time
Bishop Ndubuisi Chukwuka Obinna Obi was born on December 17th, 1965.
Bishop Ndubisi Obi is from Okpuno, Nnewichi Nnewi in Nnewi North Local Government Area, Anambra State.
HIS FAMILY BACKGROUND:
Bishop Ndubuisi Obi is the 2nd Son of a retired Anglican Priest. His father is Rev. Canon Abel Okwuchukwu Obi.
His elder brother, Sir KC. Obi is a Knight of St. Christopher and the younger brother, Ven Dr. Kamtoo Obi, a medical Doctor and an Archdeacon in the Anglican Church. He has two younger sisters, Mrs Chioma Okigbo and Chiagozie Chikelu.
The paternal grandfather, Late Catechist Reuben Obi was a full time Church Teacher in the old Diocese on the Niger. A first generation servant of God. The maternal grandfather, Late Catechist Joseph Maduewesi, aka OGBUKIBIE, also served in the old Diocese on the Niger. He was celebrated for being among the early converts that spread the gospel, converted many heathens, planted many churches as a Church Teacher, among them is the St Christopher's Church Ndiakwu Otolo Nnewi, the present Archdeaconry Headquarters of Otolo East Archdeaconry. He was also the first Church Teacher of the church.
His mother, Ezinne Dame Jane Uzoma Obi (DMA) nee Maduewesi, is a retired Principal who taught in several public secondary Schools in the old Anambra State. After retirement, She was approached by Archbishop J.A.Onyemelukwe to be the Pioneer Principal of Holy Innocents Juniorate Convent (HIJC) Nkpor.
Bishop Ndubuisi Obi is happily married to Mrs. Ukamaka Obi and the union is blessed with four biological children and four foster children.
He attended Urban Primary and Central School in Nsukka when the parents were serving there, and Ezechima Primary School, Onitsha,when they were transferred to Onitsha, from where he proceeded to Dennis Memorial Grammar School (DMGS), Onitsha. Bishop Ndubuisi ventured into business and spent seventeen years and was a successful businessman in Onitsha before the call to service.
CHURCH LEADERSHIP:
He was once the Chairman of Choir in St. Mark's Anglican Church, Omagba-Onitsha.
He was also EFAC leader.
A.Y.F leader, and Peoples warden. It was when he was serving as Assistant Zonal Co-ordinator of EFAC, Onitsha Zone that The Rt. Revd. Ken Sandy Okeke, immediate retired Bishop On the Niger sent him to St. Paul's University College, Awka, for Ordination Training. He was the Students' Union Government [SUG] President for 2002/2003 session.
Bishop Ndubuisi Obi was made a Deacon in December 2003, and ordained a Priest in 2004. He was preferred a Canon in December 2010, and in December 2011, His Lordship, The Rt. Revd. Owen C. Nwokolo preferred him an Archdeacon. He is the pioneer Archdeacon of Ascension Archdeaconry Isiafor.
Bishop Ndubuisi Obi's last station before his election was as the Archdeacon of Divine Grace Archdeaconry and Vicar of St. Augustine Anglican Church Federal Housing Estate, GRA 3-3 Onitsha.
He was also the Chairman of the Directorate for Missions and Evangelism of the Diocese On the Niger.
Bishop Ndubuisi Obi will be the 3rd Nnewi indigene to become a Bishop, after Late Bishop Uzodike who was the First Nnewi indigene to become a Bishop and Bishop Prosper Amah, who is the current Bishop of Ogbaru Diocese.
Bishop Ndubuisi Obi will be the second Bishop of Nnewi Diocese since it's creation in 1996. He will replace His Grace, The Most Rev. Prof. Godwin Okpala (OON, JP) who retired in September 2019.
He was the pioneer Chaplain, Association of Evangelists on the Niger Diocese. Coordinator, Church Workers Prayer Force, Diocese on the Niger. Sports Director, Diocese on the Niger. Provincial Chairman, Anambra
STATE PRAYER RALLY:
Also, he was the Commandant Fresh Manna Conference. Auxiliary Chairman, Bible Society of Nigeria. State Patron Nigeria Police Force Stakeholders Forum, Anambra State Chapter. He was a celebrated Interpreter in the Diocese on the Niger for many years and served as the Chief Translator of all Diocesan Manuals to Igbo. He is also the Vice-Chairman of Otu Suba Kwa Igbo of Diocese on the Niger.
Bishop Ndubuisi Obi is a great Teacher of the Word (Bible Expositor), Healing and Deliverance Minister, regular Crusade Speaker, very accessible and approachable.
Current Church Post / Branch
Bishop's Court
Reading, Traveling, Teaching
My Special Skills and Talents
---
Building Upon The Rock (EPISODE 2).
Nnewi, Anambra State, Nigeria
Building Upon The Rock (EPISODE 1).
Nnewi, Anambra State, Nigeria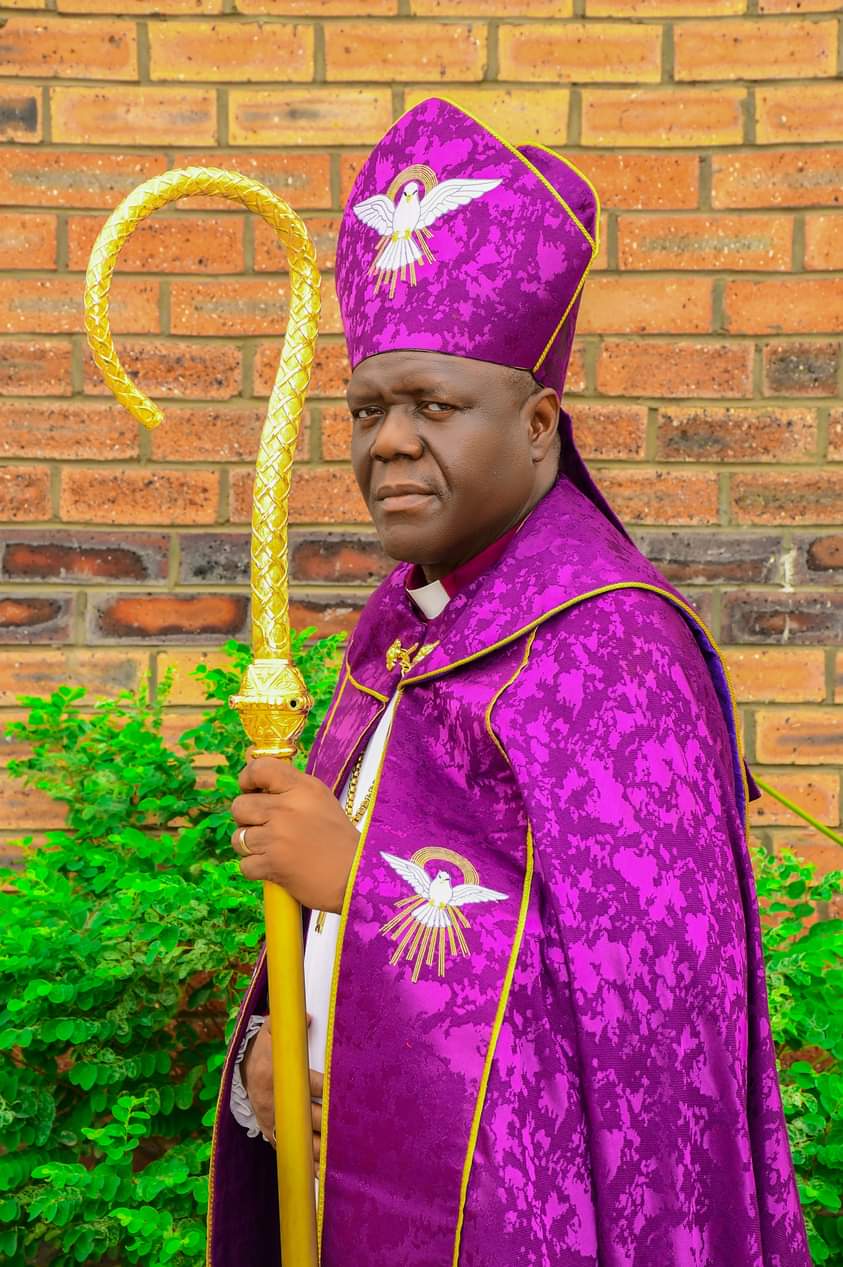 Acts of The Apostle, EPISODE 51.
Nnewi, Anambra State, Nigeria