Biography and History of St Philip's Anglican Grammar School, Okofia Otolo Nnewi.
The management of St. Philip's Model Nursery and Primary School which was established in 1994 thought it wise to extend the school to secondary school level in order to absorb the final year pupils, who were about to be admitted into secondary schools.
This noble idea led to the birth of St. Philip's Anglican Grammar School, Okofia Otolo Nnewi, on 4th October, 1999. The student population was nineteen, four tutorial and one non-tutorial staff. The pioneer staff members were: Mrs Ifeoma Obiaga, Principal, other staff members included, Mrs Ebele Azubuike, Mrs Amaka Okeke, Mr Emeka Muotanya, and Miss Charity Onyejegbu. Other teachers were later employed.
On November 7, 1999, the then Bishop of Nnewi Diocese and the proprietor of the school, Most Revd (Prof.) G. I. N. Okpala laid the foundation stone of the college. The school was named St. Philip's Anglican Grammar School by Rev. Canon Umeoranefo, the then vicar/manager of the school, and the name was approved by the Bishop.
Several clergymen who served as vicars to the church contributed immensely towards putting up the school building and running of the school till date.
The following are the principals from inception:
1. Mrs Obiaga Ifeoma 1999 to 2007
2. Mr Okeke A. C. 2007 to 2008.
3. Mr Gbuzue Raymond 2008 to 2009.
4. Mr Momah Alex 2009 to 2010.
5. Evang. Akosa Sam. 2010 to 2017.
6. Canon Egwuatu T. I. 2017 to 2020.
7. Revd Oguegbu Ikechukwu 2020 to date.
St. Philip's Anglican Grammar School is marching forward to the glory of God.
Revd Engr. Ikechukwu Oguegbu (Principal)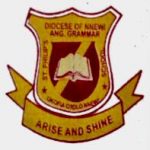 SUBJECTS OFFERED IN JUNIOR CLASSES
1. English Language
2. Christian Religious Studies
3. Civic Education
4. Security Education
5. Home Economics
6. Information Technology
7. Basic Science
8. Social Studies
9. Physical and Health Education
10. Basic Technology
11. Agriculture
12. Creative and Cultural Arts
13. Business Studies
14. Igbo Language
15. Mathematics
16. Moral Instruction
SUBJECT OFFERED IN SENIOR CLASSES
1. Moral Instructions
2. Commerce
3. Financial Accounting
4. English Language
5. Mathematics
6. Igbo Language
7. Civic Education
8. Physics
9. Biology
10. Economics
11. Literature in English
12. Christian Religious Studies
13. Chemistry
14. Data Processing
15. Government
16. Agricultural Science
17. Further Mathematics
18. Geography
1. St Philip's Anglican Grammer School.
A great citadel of learning in our time
Godliness and academic excellence
Is our watchword
And is our goal
"Arise and shine"….remains our motto
Jesus Christ…..is our sure anchor
God give us grace
To rise and shine…..to victory
2. St Philip's Anglican Grammer School
We are very proud to be your product
A mission school with goldly mission
We pledge to
Your flag flying
"Arise and shine" …. remains our motto
Jesus Christ…….is our sure anchor
God give us grace
To love our school and shine as light.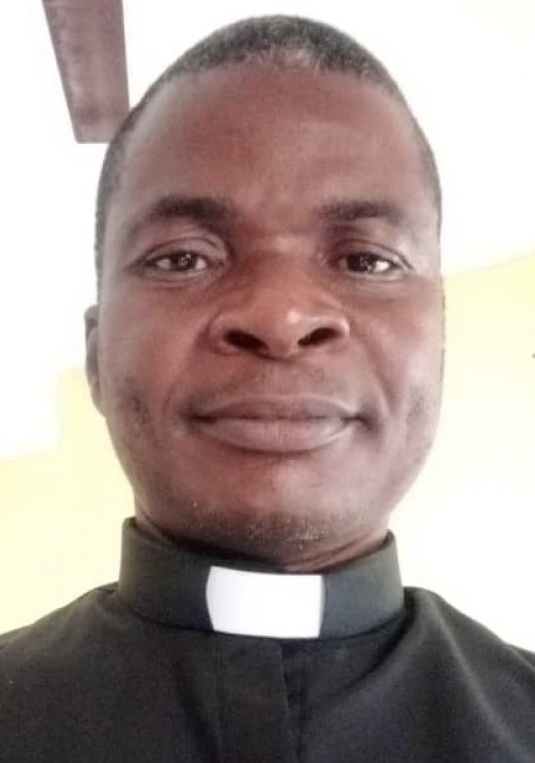 REVD. ENGR. IKECHUKWU OGUEGBU
Okofia, Nnewi, Anambra, Nigeria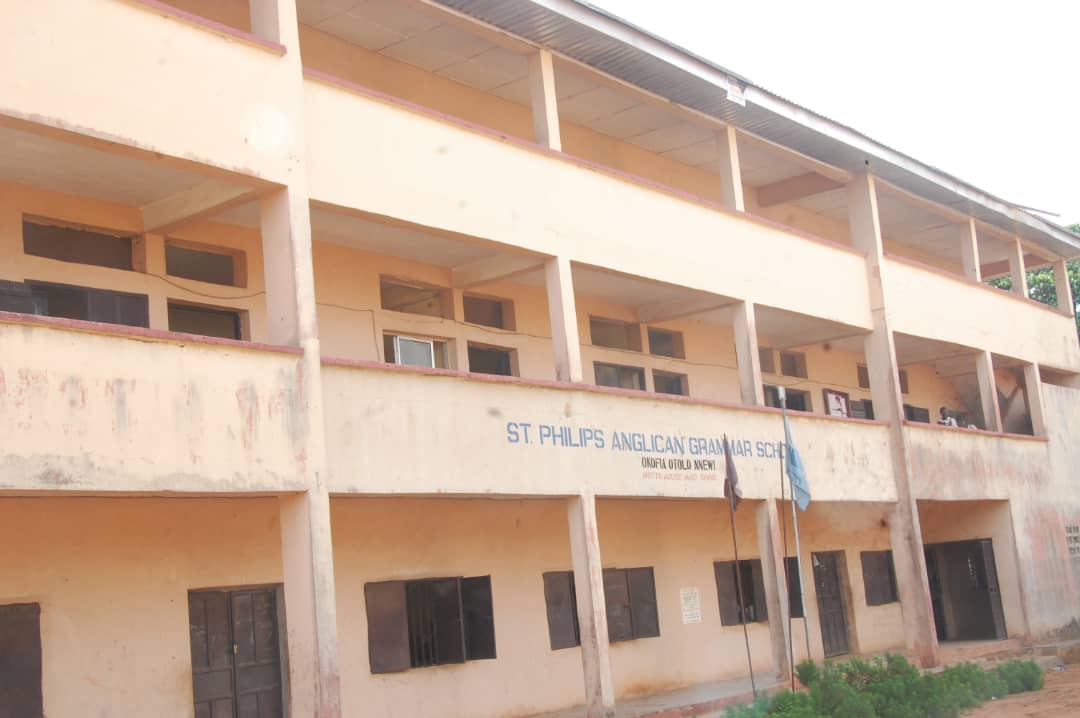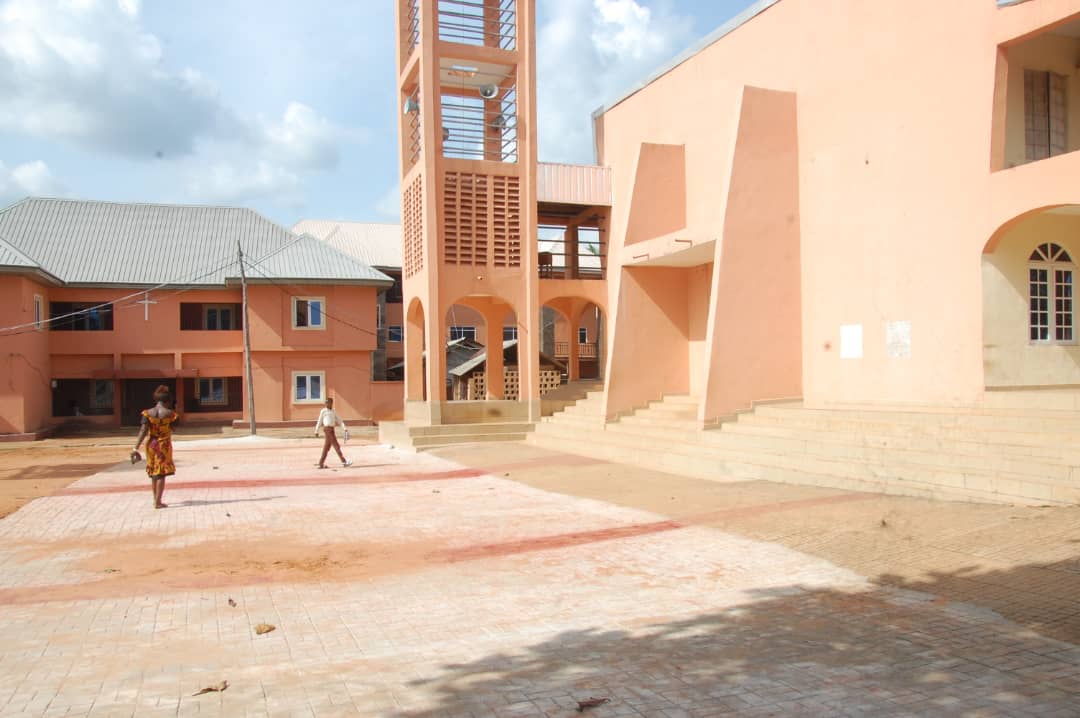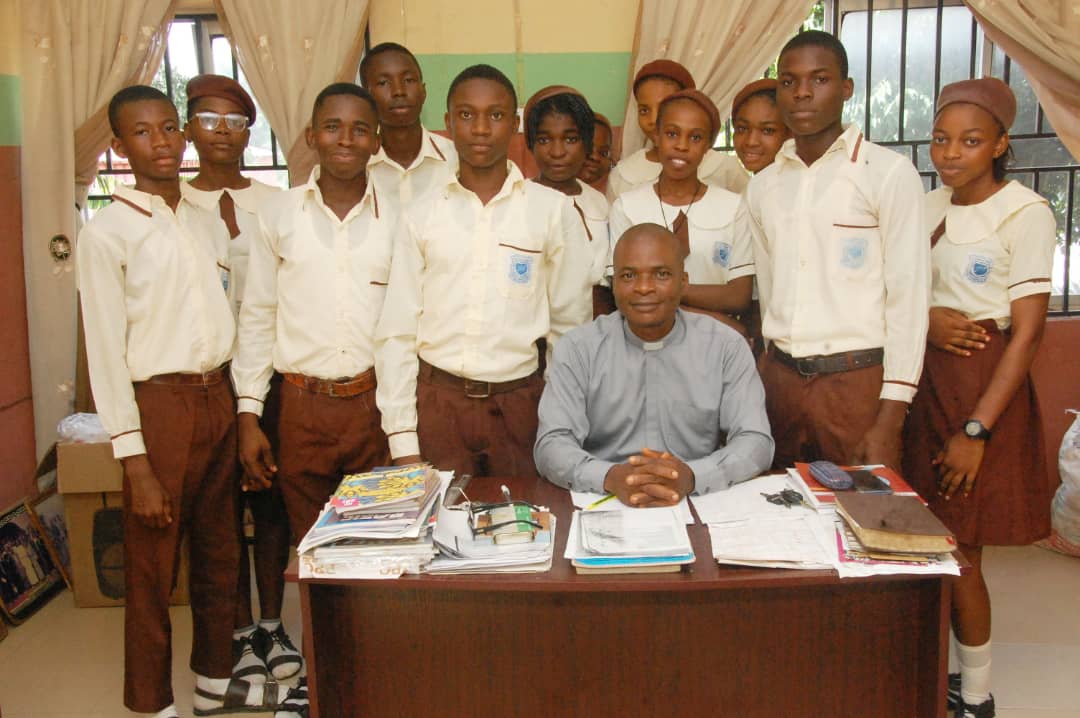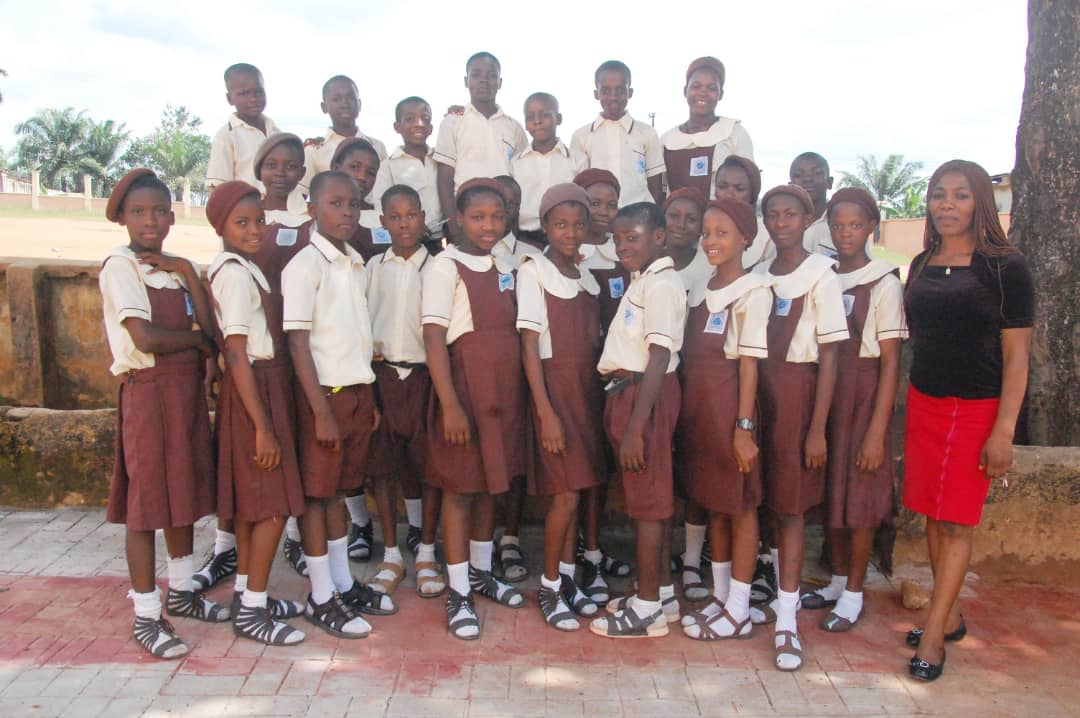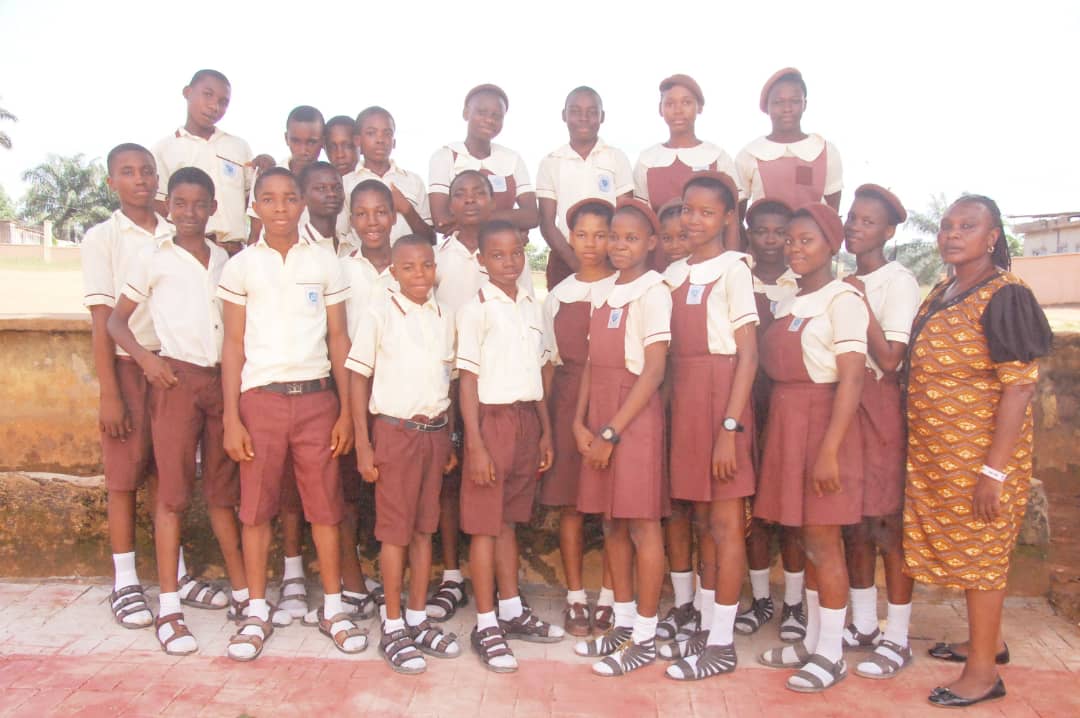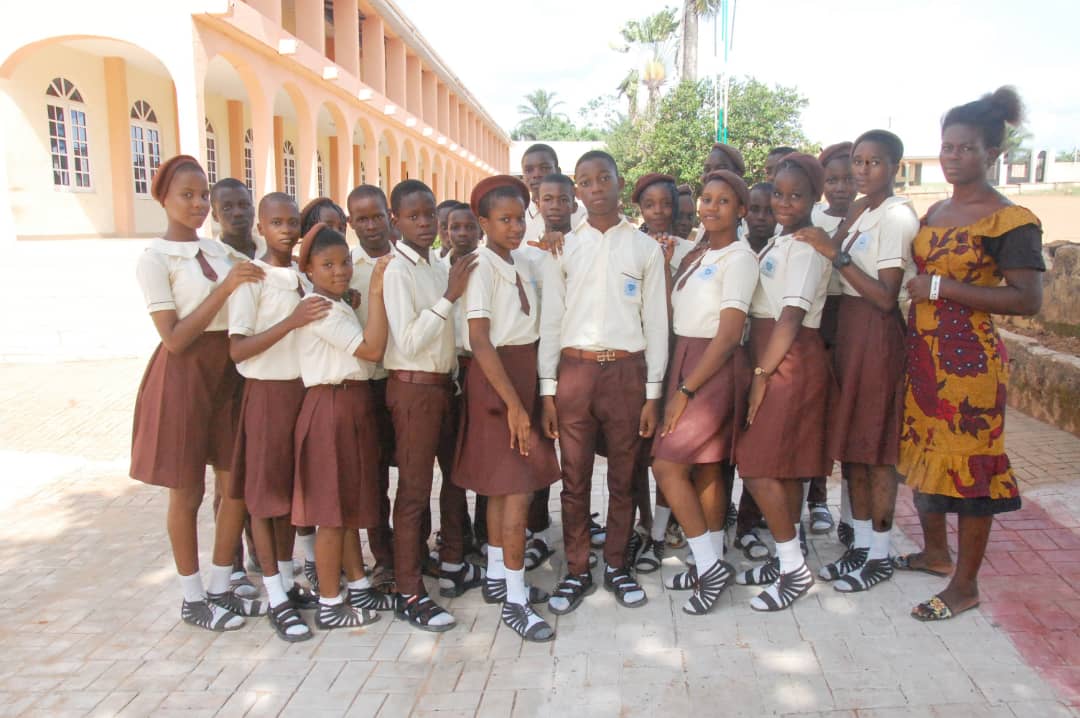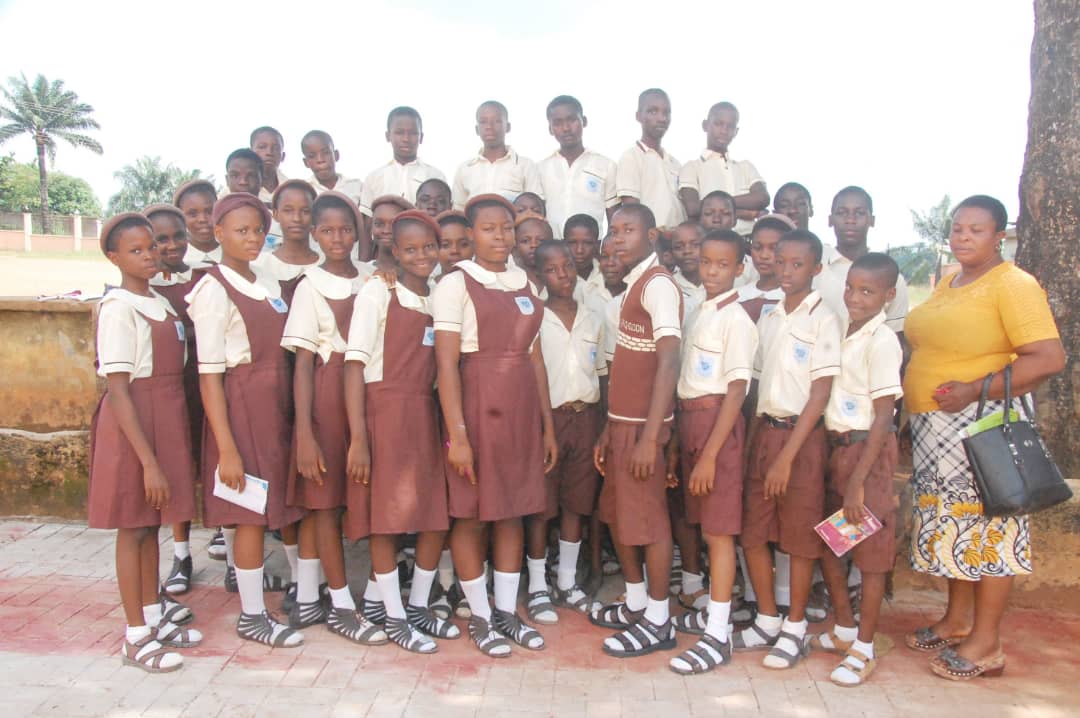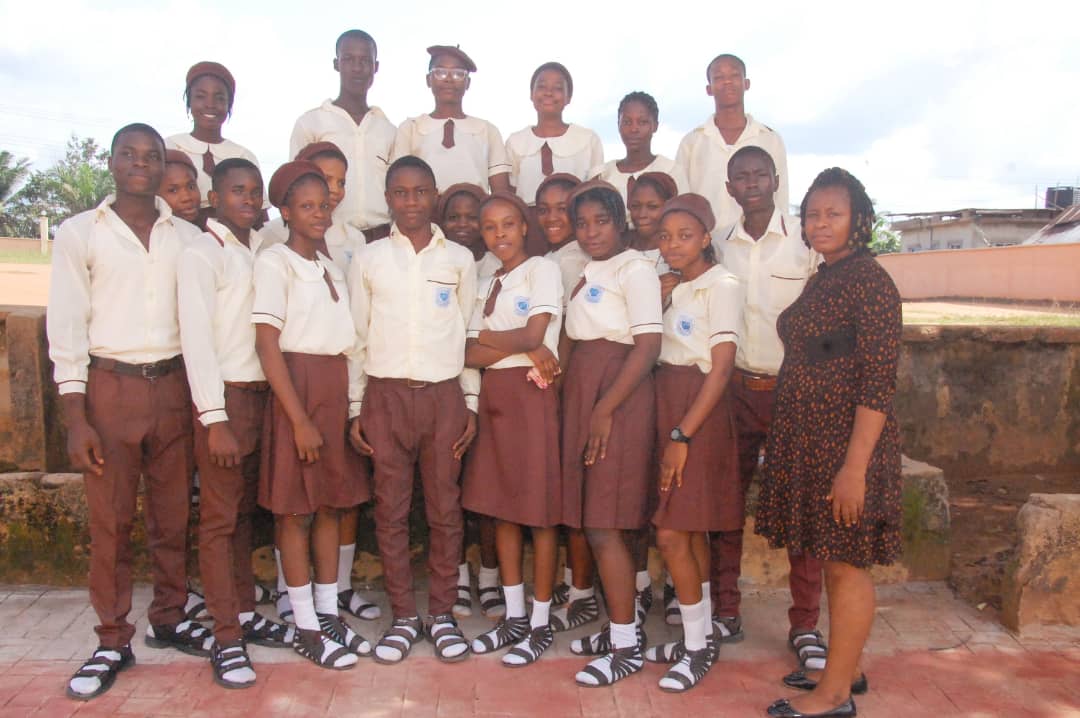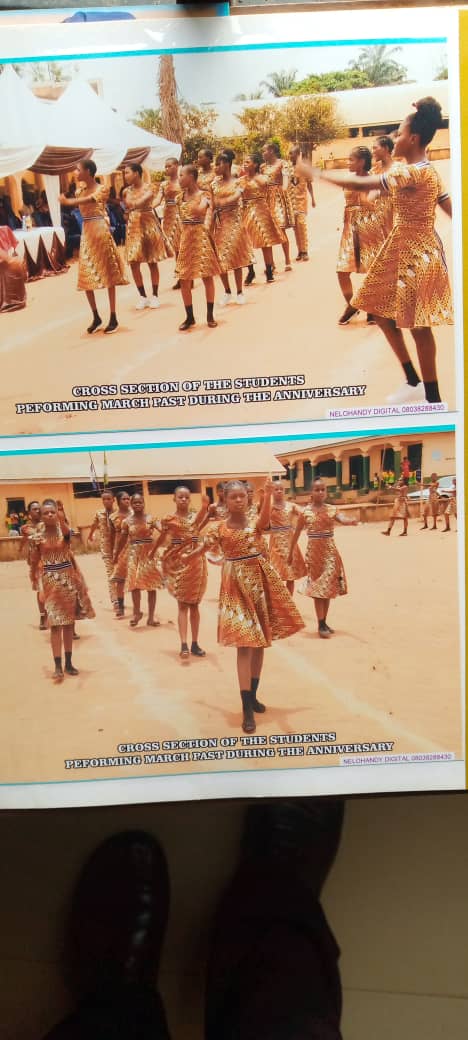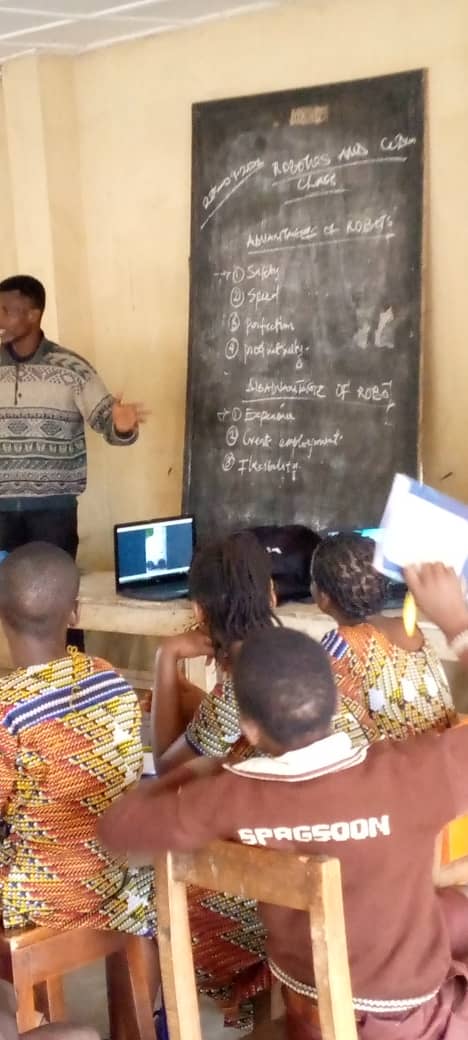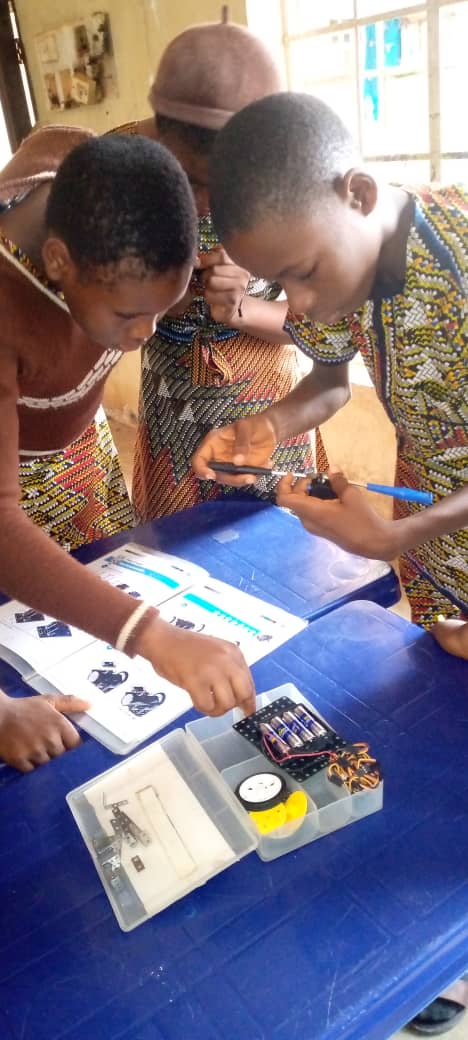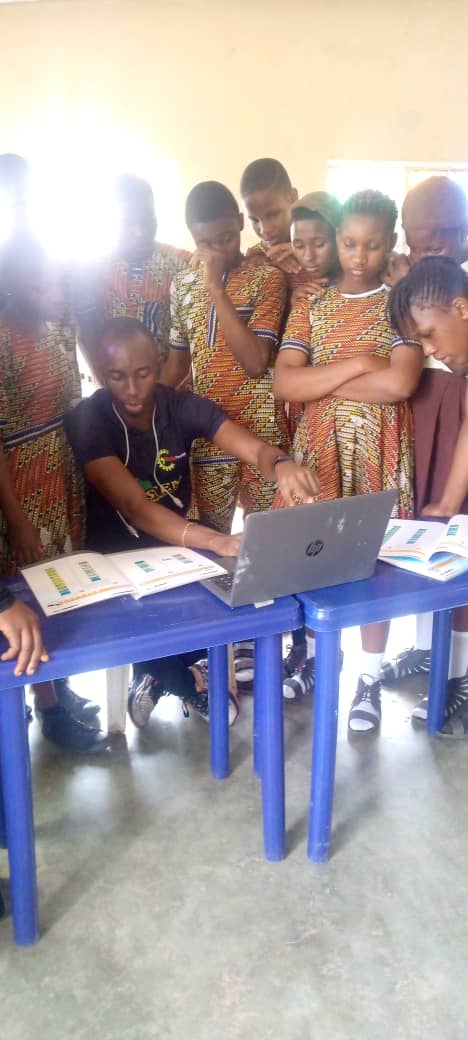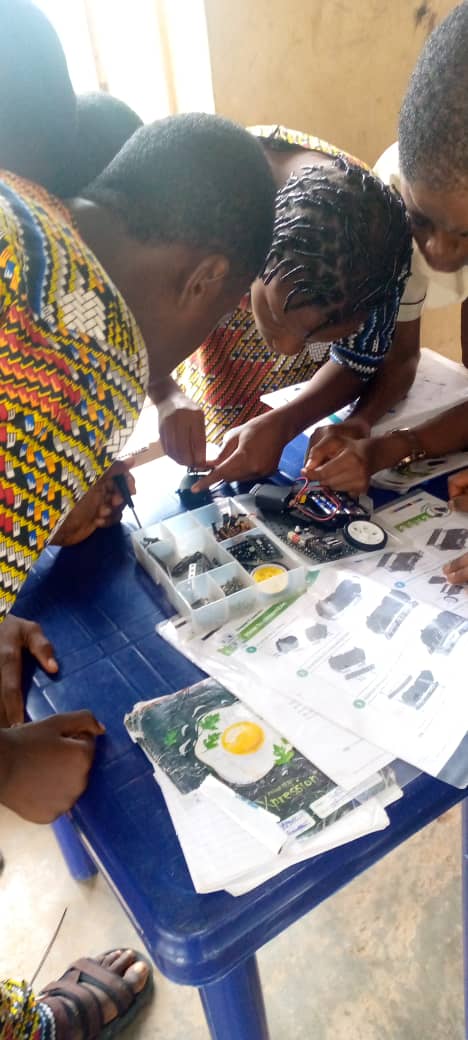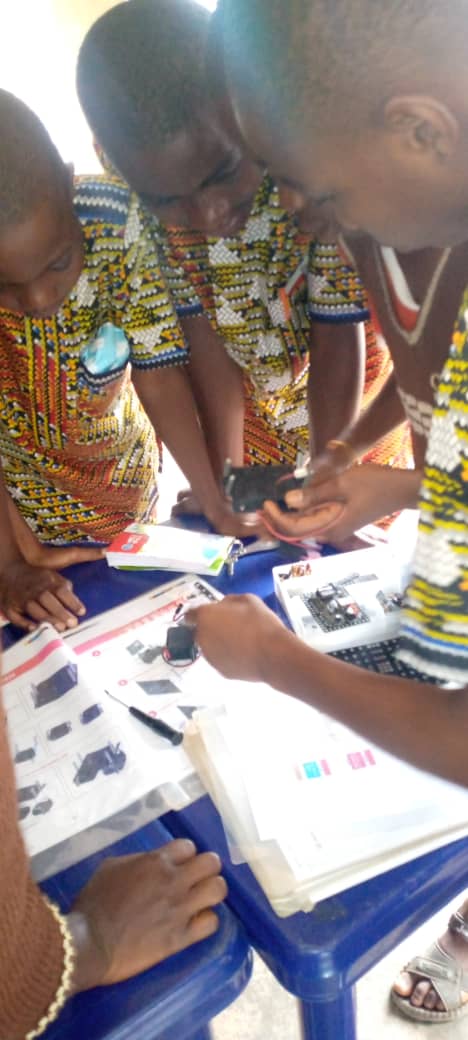 Payment Options
Cash, E-Transfer
Are Our Prices Negotiable ?
No
Is This Biz Or Organisation Registered or Not?
Registered
Public, Private or Partnership Owned
Private
Our Available Reservations
School Rules & Regulations
1. School Authority: Every student in this school is under the authority of the principal, members of the staff; all prefects or students elected to the position of authority.
2. Assembly: A general assembly is held every morning in the school by 7:40am before classes begin, to obtain God's blessing on the day's event and to receive advice or instructions. All the students must be at this, assembly, and after it all hurry to their respective classrooms for roll-call and for lessons. Lateness to or dodging assembly is a serious offence so is noise making during the period.
3. Classes: Classes begin by 8:00am every school day. Students must be in class always, and should welcome each teacher to the classroom with a greeting according to the time of the day. Maximum respect for, and co –operation with the teacher throughout the lesson period should prevail. All must stand as each teacher enters or leaves the class. Once the bell for change of lesson. Students should remain continuously in their respective classrooms and in silence. It is an offence for any student to abstain from class.
4. Students are expected to behave in orderly manner in their classes. Noisy play or shouting in or around the vicinity of the classroom is strictly forbidden.
5. To leave a class, one must take permission from the class prefect and obtain the exit board. Students should not leave a class when a teacher is there. When a student is late to class he/she should give full explanation to the teacher who may then permit him/her to enter the class.
6. Any student who feels aggrieved by a member of staff should report the case to the Vice-principal or to the Principal before reporting to the parents/guardians. No student should bring either the parent or relation to the school to confront or fight a student or a teacher. Any aggrieved parent or guardian should lodge his or her complain to the principal
7. Morning charges: All general cleaning duties (sweeping, dusting, picking drive) should be completed before the morning assembly commences. All classrooms and surroundings must be swept and desks, lockers and chairs neatly arranged before morning assembly. One may though choose to do it after school for distance reasons. Prefects should that the students concerned adhere to this. Teacher on duty will also endure that this is properly done and completed. Failure to finish morning duties before assembly calls for severe punishments.
8. Uniform and dressing: Authorized school uniform only must be worn by every student. Students must be neat and properly dressed, always in the correct school uniforms. Students should wear only the authorised school cardigan, cap or beret, and sandal etc. any other type found on them should be seized. Unauthorized dresses or foot wears should not be worn or brought to school. Students must always tuck in their shirts. Flat sandals only (buckled) must be worn.
9. All student shall maintain decent low hair-cut. Keeping bushy or uncombed hail; long finger nail and painting of body or nail are forbidden. Perming or straightening of hair is not allowed and if discovered such hair will be cut
10. Ornaments: ear rings finger rings, nail polish, lipsticks, chains and necklaces e t c should be used by student at any time in the school no student should be found improperly dressed severe punishment will be handed down to the defaulter
11. Loitering: no student should loiter about in or outside the school compound during school hours. Loitering and noise making in the classroom or along the corridor is an offence. Any student who has good reason for leaving the classroom must carry exit board. He/she should be seen hurrying.
12. (a). Break period is 11: 20 am to 11:50 am. Students must observe break period; they shall be back to their respective classes on time
(b). Dismissal time is 2:30pm. No students should leave school to his/her home before the closing time
13. Staff room: students are not allowed to visit the staff room, unless for important commitments like demand for permission or reporting a case to staff etc. only prefects on duty are allowed to visit staff room. Students are therefore expected to channel their notebook, projects etc., through their class prefects.
14. Restricted areas: students have no free access to the following places except during official duties or invitation:
i. Principal's office
ii. Vice principal's office
iii. Staff room
iv. Security men's house at the gate
v. General clerk's office
vi. Youth corper's lodge
15. Attendance to school: every students is expected to be regular and punctual in attendance to school. Any students who comes to school remains in school till school is over
16. Truancy is a serious offence, if for any reason you are to be absent from school you must inform your form teacher in writing, failure to do this attracts server punishment
17. Attendance to re-open and closing days: Every students should attend school on the re-opening and closing days. Students must not leave the school for holidays before the date and time set for closing. Any students who absents himself/herself from school for four consecutive weeks may lose his/her place in the school.
18. School activities: all students are bound to be regular and punctual in all school activities. Students loitering around after the final bell should be punished.
19. Respect: All students should give due respect to all members of the staff. Students should be obedient, polite, honest and respectful to all the staff. All students must obey the orders of the school authority implicitly (the principal, the staff, the prefect etc.). Before any case gets to his/her parents or guarding, the students should insure that principal has been informed of it. Students should be polite, respectful and courteous to all visitors but should harbour/ attend to visitors without first obtaining permission
20. Library: No book should be removed out of the library without the express permission of librarian. All library regulation must be observed.
21. School fees: all approve fee or fees must be paid in full in not later than two weeks after resumption. Any student who is indebted to his/her school may not claim his/her school testimonial or transfer certificate, and result etc. such student may be prevented from attending class or taking examination.
22. Students to Students relationship:
(a). there must be no maltreatment or bullying of all the junior students by the senior ones. All cases of Misunderstanding, Quarrelling and violation of the school rules and regulation must be reported to a teacher.
(b). However, all students should listen to and obey school prefects and senior students when they call them in order to ensure that the general rules and regulations are observed.
23. No student should use corporal punishment or any form of torture on fellow students. Students can report any case of maltreatment to a teacher fighting or bulling among students is prohibited, all serious cases or quarrelling are forbidden, any aggrieved student school report to the prefect or form master/mistress.
24. Students are not allowed to cartoon, nickname or publish defamatory and inciting information against fellow students, staff or school authority. All forms of writing or drawing on the school wall is prohibited.
25. Fagging is prohibited: punishments given by the prefect and teachers must be fulfilled. Complaints against such punishment can only be entertained after the punishment has been done. Obey before complain.
26. All junior students should have respect to the senior students and the senior students should enlighten the junior students by giving good examples.
27. Insubordination, cheating and disrespect to prefects are punishable.
28. Discipline in the school is placed under the protection of prefects and masters/mistresses. These groups are given the authority to enforce the school regulations in order to enhance good tone of school discipline.
30. Acts of indiscipline: fighting, quarrelling, Disobedient, Stubbornness, Stealing, Insolence, Slander/Blackmail, Extortion, Misappropriation/Embezzlement of fund and all the allied acts are regarded as acts of indiscipline and any student engaging in any of them must be severely dealt with.
31. Stealing: it is an offence to steal either school property or that of you follow students. You must remove any property which is not yours without the prior consent of the owner or the appropriate authority.
32. Strike: All form of strikes, demonstration and rioting are strictly prohibited and punishable by suspension / expulsion students should make their grievances known to the guidance counsellor or form master /mistress or principal directly or through the opinion box.
33 (b). Forming, belonging, abetting gangs, thrift / isusu and cliques or other harmful groups are prohibited.
34. It is an offence to pluck fruit from the tree s on the permission from the mater or prefect in charge. J
35. G.S.M/mobile cell phone must not be brought or used in the school by any student, in order to avoid distraction. If it is seen with any student it will be seized indefinitely.
36. Examination malpractice: There are serious offence that attract penalties ranging from:
(a). Cancellation of the paper or papers of the offender/ offenders
(b). Suspension and /or expulsion from the school depending on the gravity of the offence.
36ii. Falsification of records: it is an offence to change figure(s) on result sheets or to forge any teacher's signature. The penalty is cancellation of the marks of the offender/offence.
37. Bribery/Racketeering is a serious offence. No student should before, during or after examination in order to obtain marks.
38. Alcohol/Smoking/Drugs: it is a great offence for any student to indulge in drinking of any alcoholic beverage, smoking cigarettes or taking any hard drug or to be caught or seen in any hotel or beer parlour in the vicinity of the school.
39. No levy should be collected for any activity in the school without the knowledge of the principal.
At no stage should a student or class of students consider themselves above manual labour. Any student who seeks excuse from duty must present a doctor's report for an excuse duty.
40. Students are not allowed to bring to school radio, cassette recorder and the like.
41. Immortality, corruption, misconduct and the use of indecent or foul languages are prohibited within the school community.
42. Students should not bring to school a large amount of money in excess of his or her needs in the school. Excess money in a students hand should be handed over to a bursar or a senior staff for safe keeping.
43. Students are not allowed to carry any dangerous weapon to school.
44. School property: students must take good care of all school equipment's or furniture, damage to any school property either wilfully or through carelessness will lead to replacement be by the culprit.
45. Notice board: all students should turn attention to the school notice board regularly for new notices and notice board must not be tampered with.
46. Moral instruction is compulsory for all students irrespective of their different religious denomination.
47. Games and sports: all students must take part in games and sports except exempted by a medical certificates or games/sports master/mistress on genuine grounds, lateness or dodging games/sports is an offence.
48. Physical training is part of student's education and it helps to keep them healthy. Every student must take part in physical education (PE) and games to ease off the strain on the brain and exhaustion on the body due to concentrated mental work. Every students must participate in at least two sporting activities.
49. School clubs / societies:
(A). Students are free to belong to any school clubs approved by the school authority. All approved clubs or societies must have the school teachers as patrons. No society activity must be planned without full consultation with the master/mistress in charge and the school authority must be fully informed.
No single club is permitted to organize ball- room dance or hire sound equipment, ball room dance may be permitted only on social functions as principal permits. Cultural societies are however permitted to organize cultural dances.
(B). Secret societies/cult are banned in all schools in the state. Expulsion awaits defaulters
50. My Posts cleanliness: students should develop good personal habits, for example bathe regularly at least once a day, preferably twice or more depending on circumstances of water availability. Brush the teeth regularly, keep the hair Clea and short the nails, wash and iron clothes regularly including under clothing. Never wear dirty, rumpled or torn clothes or dirty foot wears, use handkerchiefs and not spit or blow nose on the ground and use toilets properly. Cleanliness is next to Godliness.
51. Compound cleanliness: no student may defecate or urinate any where other than inside toilet rooms or lavatories assigned to them, toilet and urinal should be used properly. Students should keep their surroundings clean and tidy at all times. Toilets and toilet seat must be sweet and scrubbed every morning and use disinfectant on them regularly. Use waste paper basket, dustbins and refuse pits and not litter the compound or classroom with tons, orange peels, pieces of paper and leftover, etc.
Fruit trees, ornamental shrubs and flowers must not be plucked, defaulters are surcharged or punished
52. Unity: students of this school belong to only one family and that is the family of God. In Christ there is no distinction between men irrespective of tribe, race or class students should therefore
(A). Interact with one another as members of one large family
(B). Accept, respect and appreciate one another.
(C). Participate in the activities of the school his or her other home with all the gifts given him/her by God.
(D). Feel at home in the school by cultivating the spirit of togetherness/unity.
(E). Students must see the property of the school as their own, care for and protect them as if they were entrusted to their care by God.
(F). Students should try to forgive and forget and return kindness for offence.
(G). Students should show sympathy/empathy when occasion demands for it.
53. In case of death of a student, the school shall arrange for condolence visit and presentation of the deceased. An appropriate condolence levy as determined by a committee of staff and students shall I imposed on all students so as to meet all financial obligations to the bereaved
54. Service: I was hungry thirsty, in need, and you care for me. "as long as you did this to the least of my brethren, you did it to me" since students have come to learn they must begin by serving one another. One good turn deserves another.
(A). Each student must try and make this school a home for others by loving service.
(B). those whom God has blessed with physical strength shall help those that are weak and physical challenge e.g., the blind students, deaf, dumb and cripple
(C). those healthy must help others that are sick.
(D). Students should help one another to see the bright side of trying events
(E). each student should share what he/she knows academically with others.
(F). each students should try to lift the spirit of those that are down-casted.
55. Progress: as members of a dynamic society, students should strive to progress:
(a). In their relationship with God, by living a life of uprightness and prayer. Realizing that communication with God is their only source of strength and spiritual revival. Students should always be present and punctual at all prescribed prayers at school and outside it.
(B). In their academic work which is the main reason they are at school. They should take their studies very serious in other to succeed
(C). In their relationship with one another by being of good behaviour and highly patient and tolerant.
School Etiquettes & Values
1. To achieve high academic performance is our goal.
2. To keep moral excellence is our standard.
3. To inculcate the attitude of hard work in our students.
4. To build positive social interaction among students.
5. To show love to all, race, religious or family affiliations not withstanding.
6. To be a solution provider, and not being part of the problem.
1. Functional library
2. Well –equipped science laboratories: Physics, Chemistry, Biology and Agric
3. Computer laboratory
4. Good football field
5. Sporting Equipment
6. Borehole and overhead tank
7. Big halls for examination and other functions
1. Press club
2. Debating society
3. Jet club
4. Drama club
5. Cultural club
6. Music club
Our Curricular Activities
1. Career day
2. Social day
3. Interhouse sports day
4. Cultural day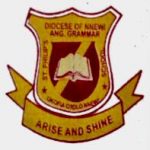 St Philips Anglican Grammar School Okofia
---
ViciWords
Good secondary schools in Okofia Nnewi Anambra, Grammar schools in Okofia Nnewi Anambra, Secondary schools in Nnewi Anambra, Missionary schools in Okofia Nnewi Anambra, Good secondary schools in Okofia Nnewi,
---
---
---
---
---