BIG THANKS 🙏 TO ALL WHO ATTENDED
Welcome to the Order of Funeral service of Late Mrs Louisa Uzoejinwa Obaa (Nee Onuigbo) (Nne Ukochukwu).
Kindly use the EVENT'S BROCHURE below to access every info on our great mother as well as the Order Of Service.
On 'PAGE 15', you will see THE BIOGRAPHY OF OUR MUM and on the rest of the Pages you would see other necessary contents such as 'CONDOLENCE MESSAGES' and others.
As you click on any of the Pages, do patiently wait for it to load, as it's loading speed depends primarily on your internet network strength.
Kindly drop your DIGITAL CONDOLENCE MESSAGES at the bottom of this page.
Thank you and God bless.
Click on any Page below to see its content & Zoom it to see its content better. Do wait for the Page contents to load after clicking on them as its load speed depends on your internet speed.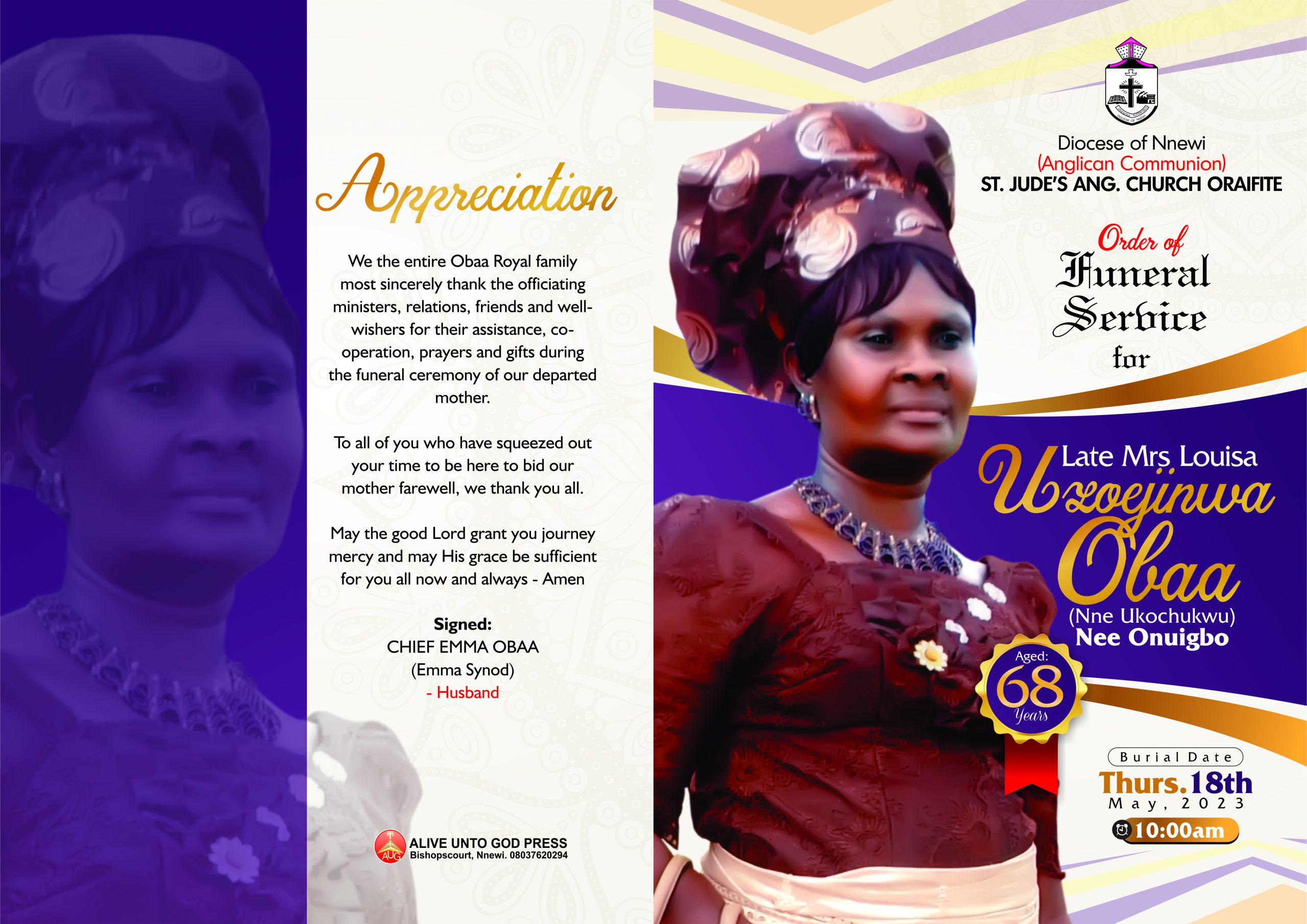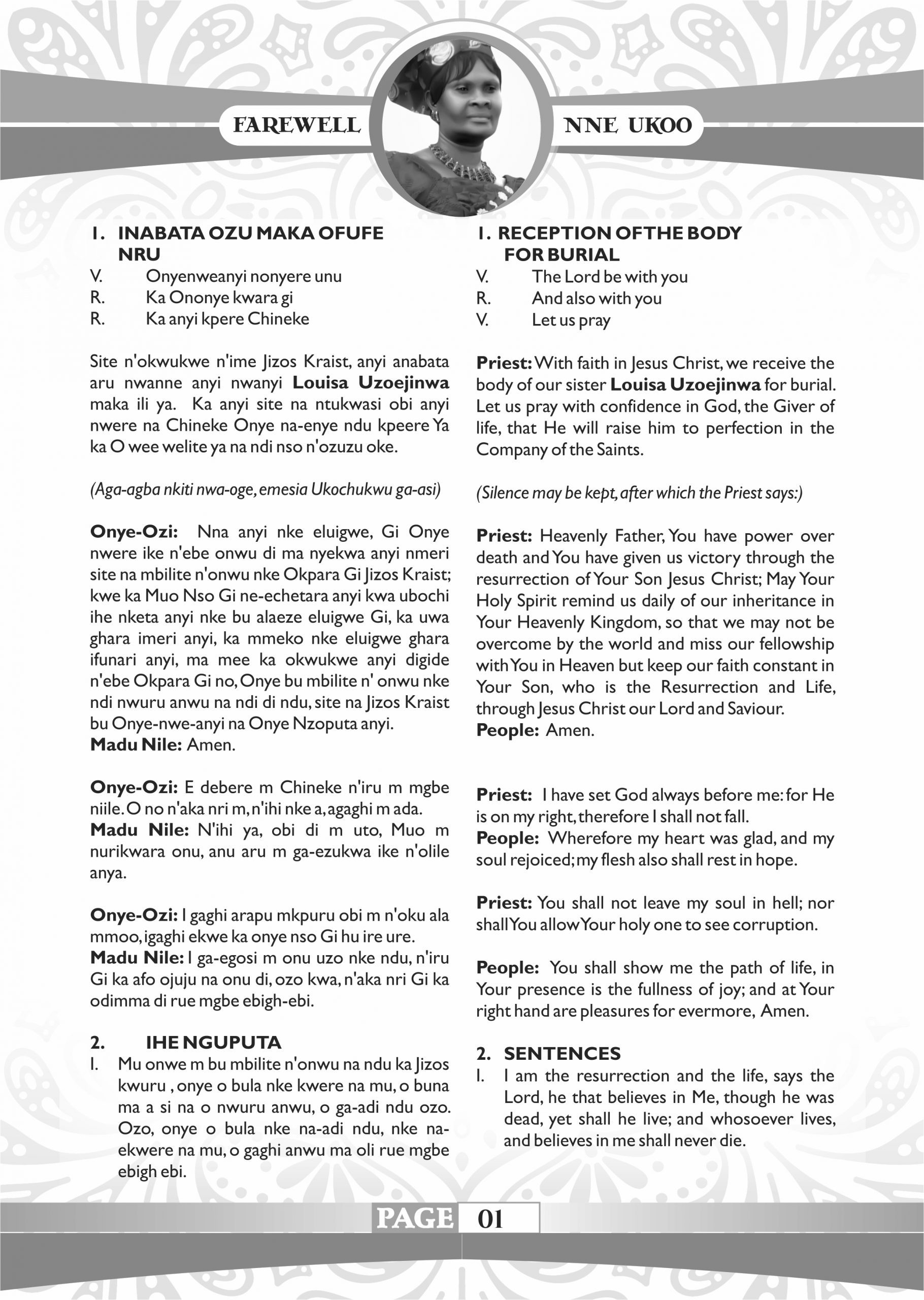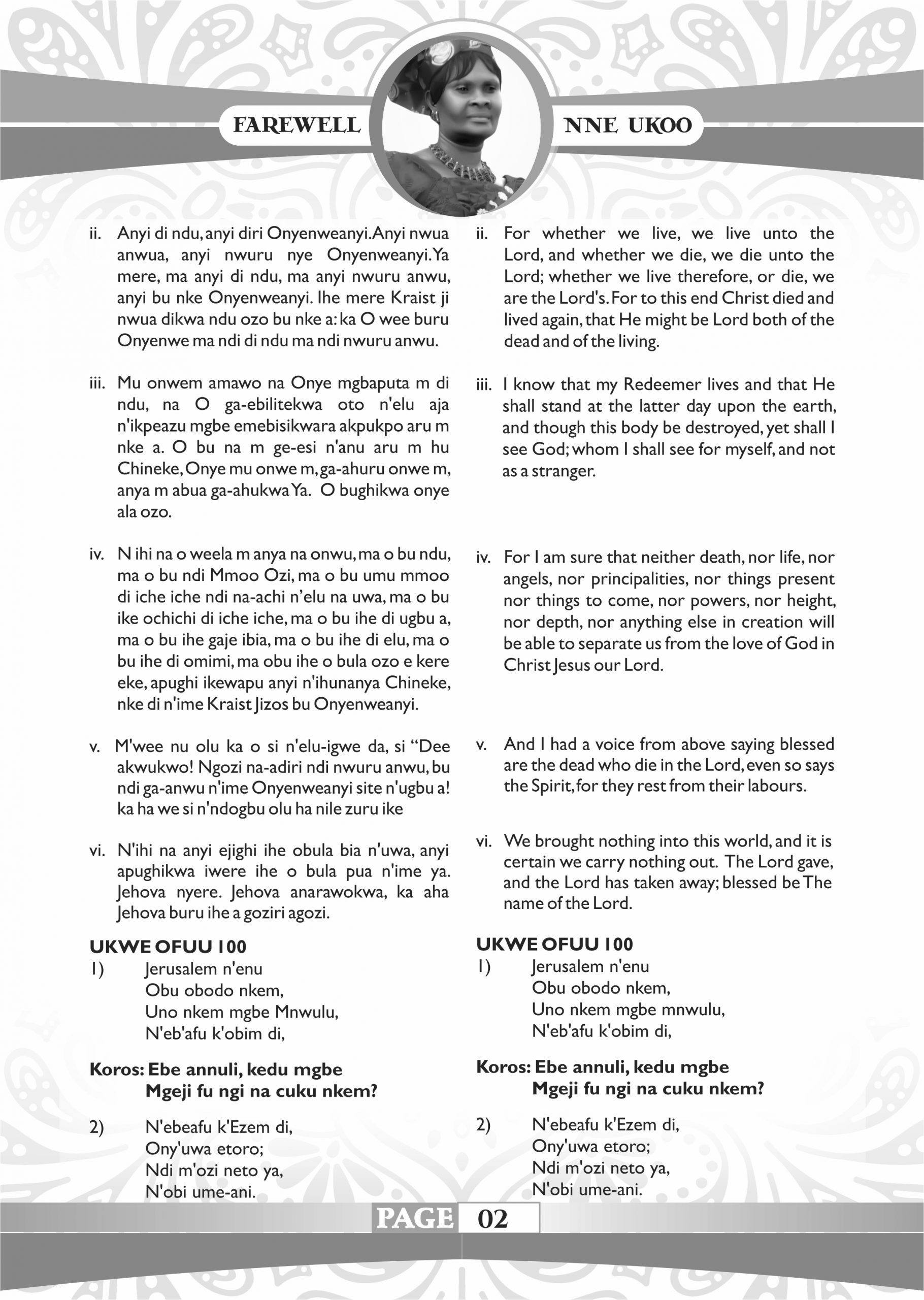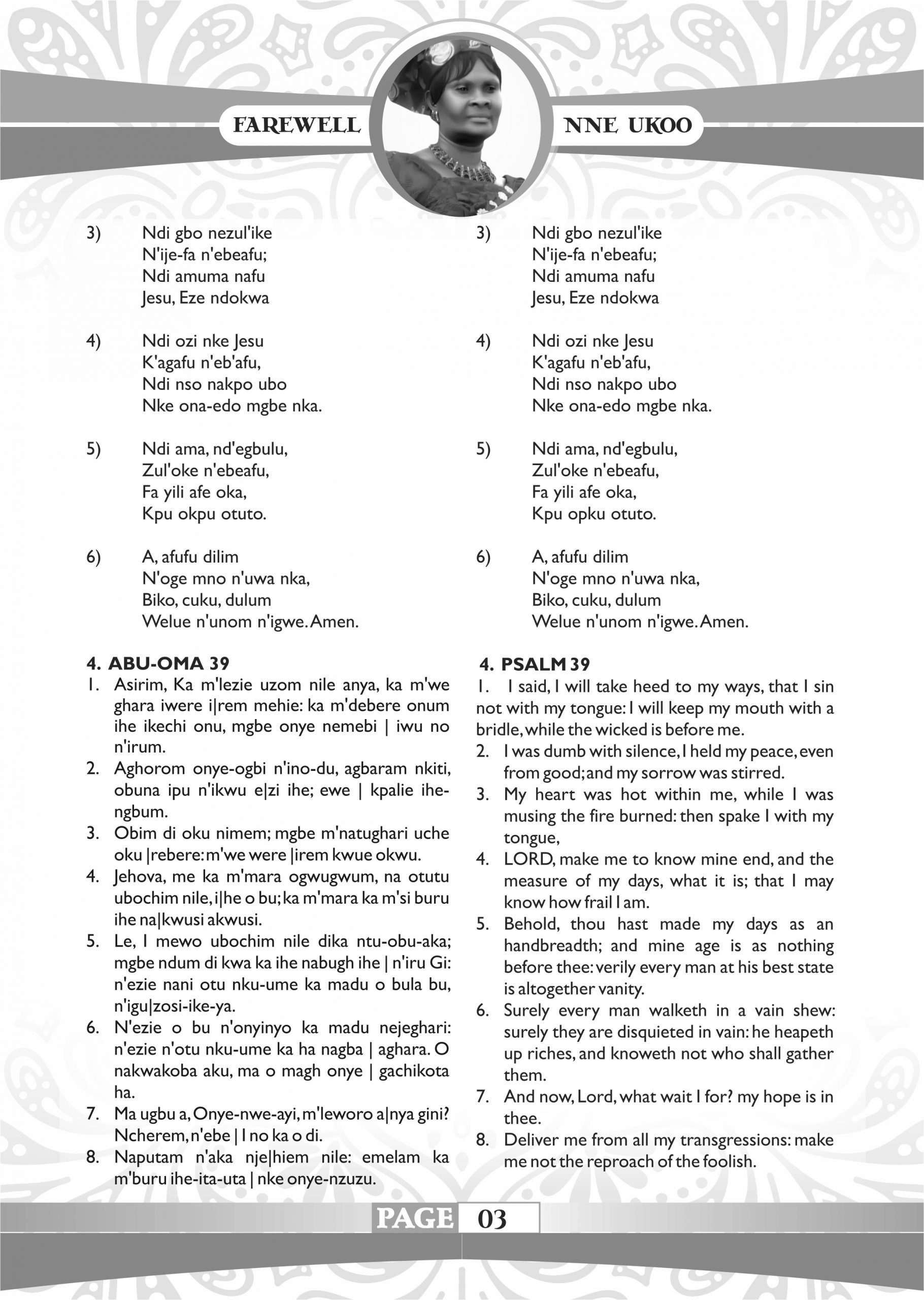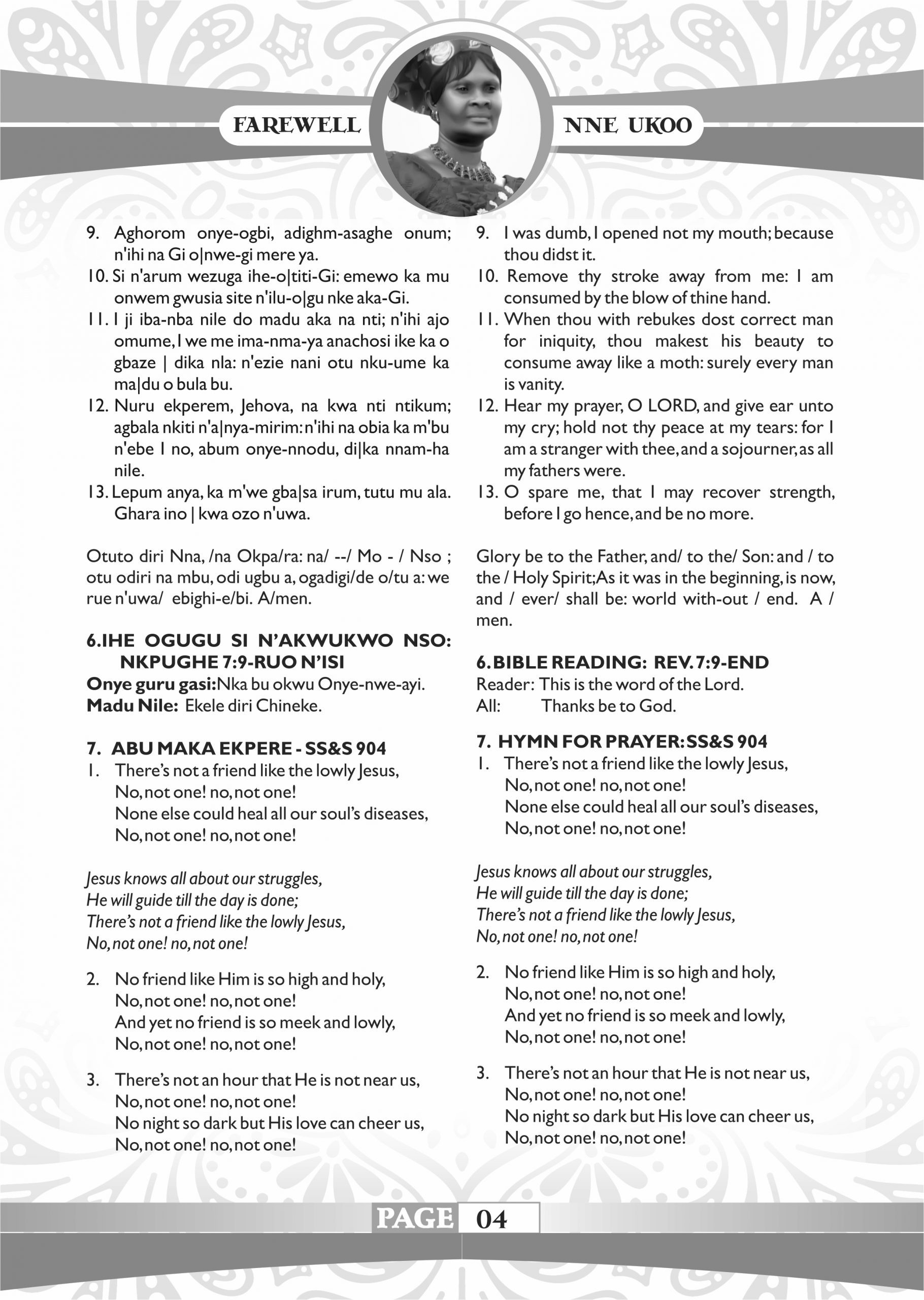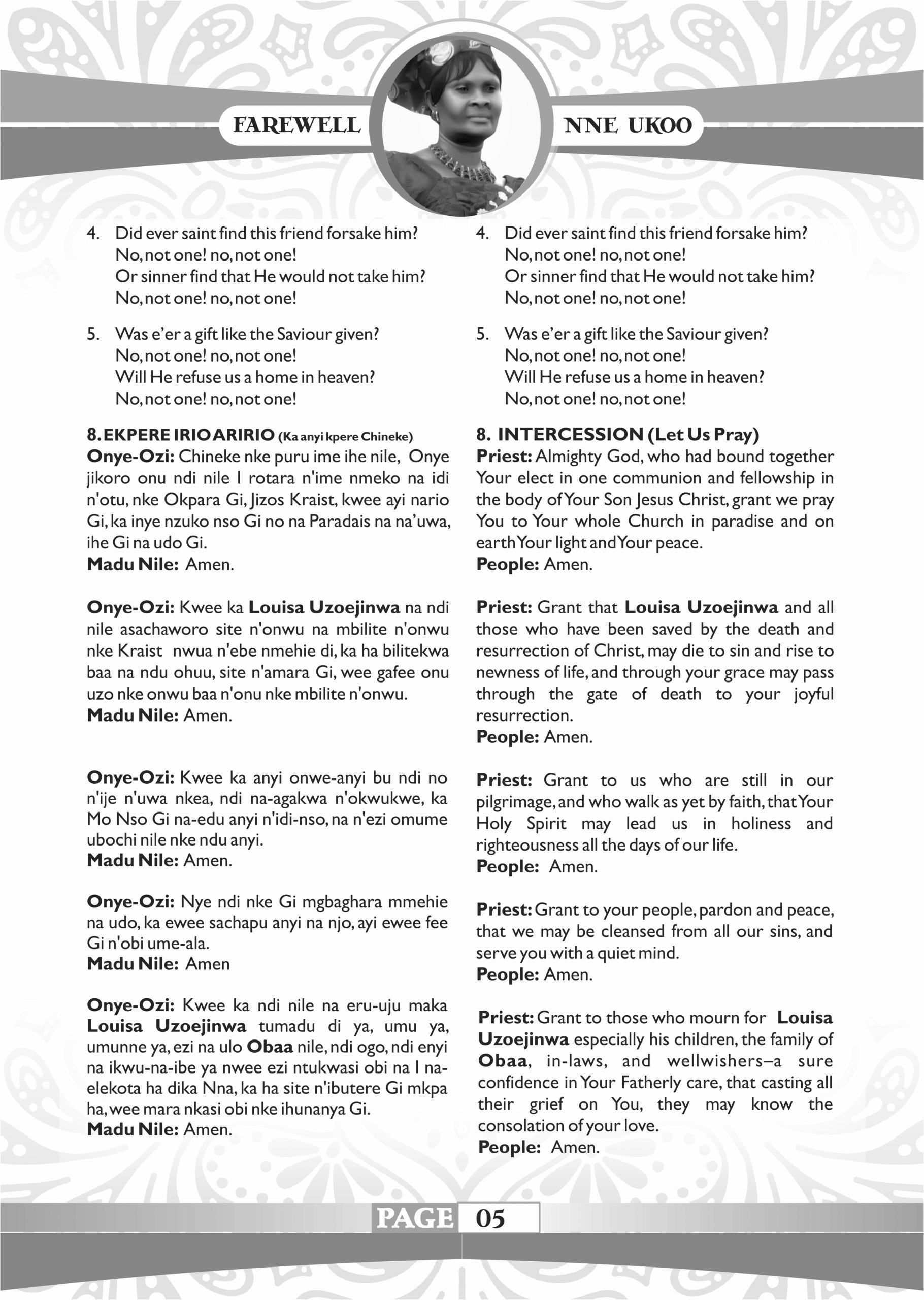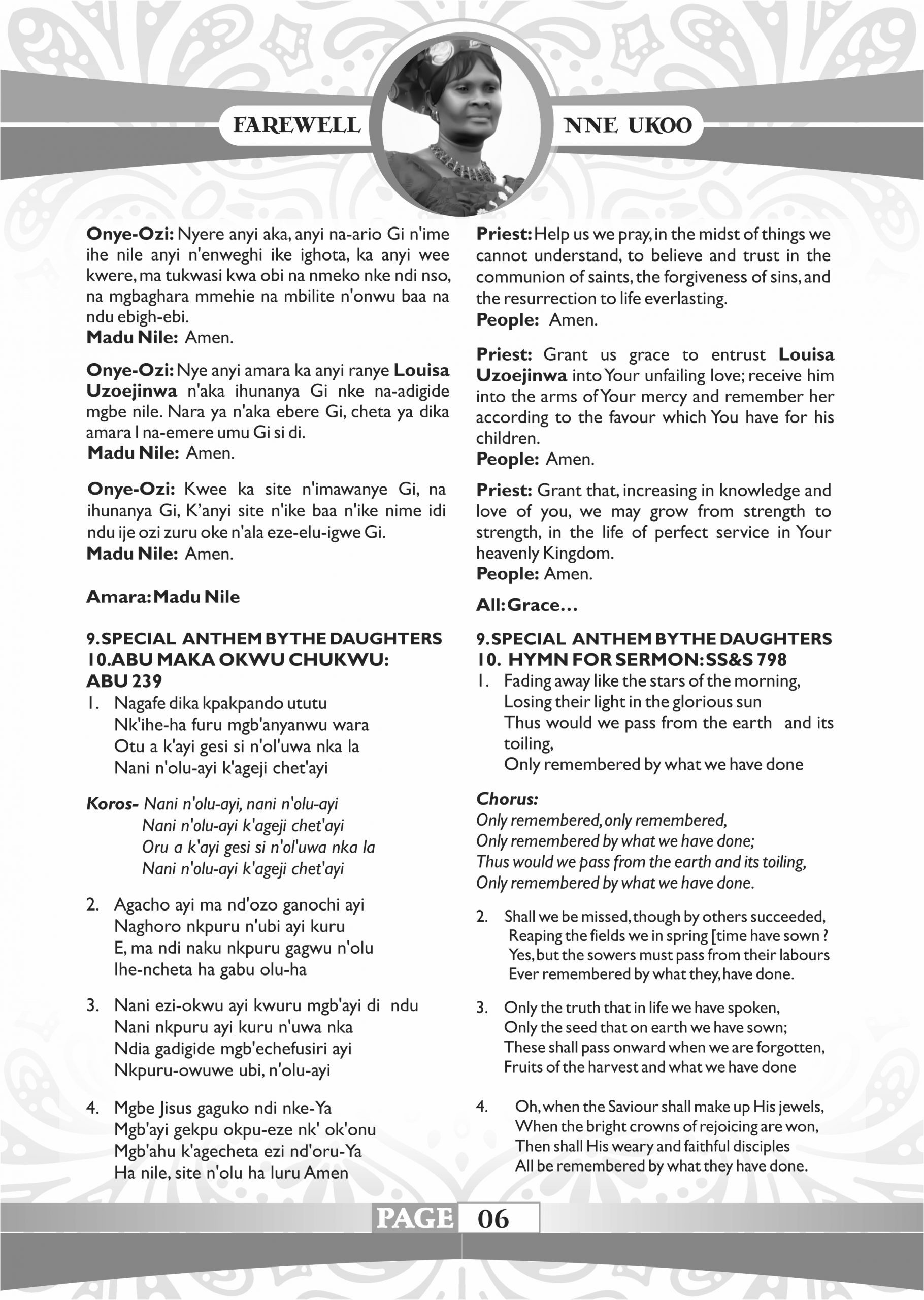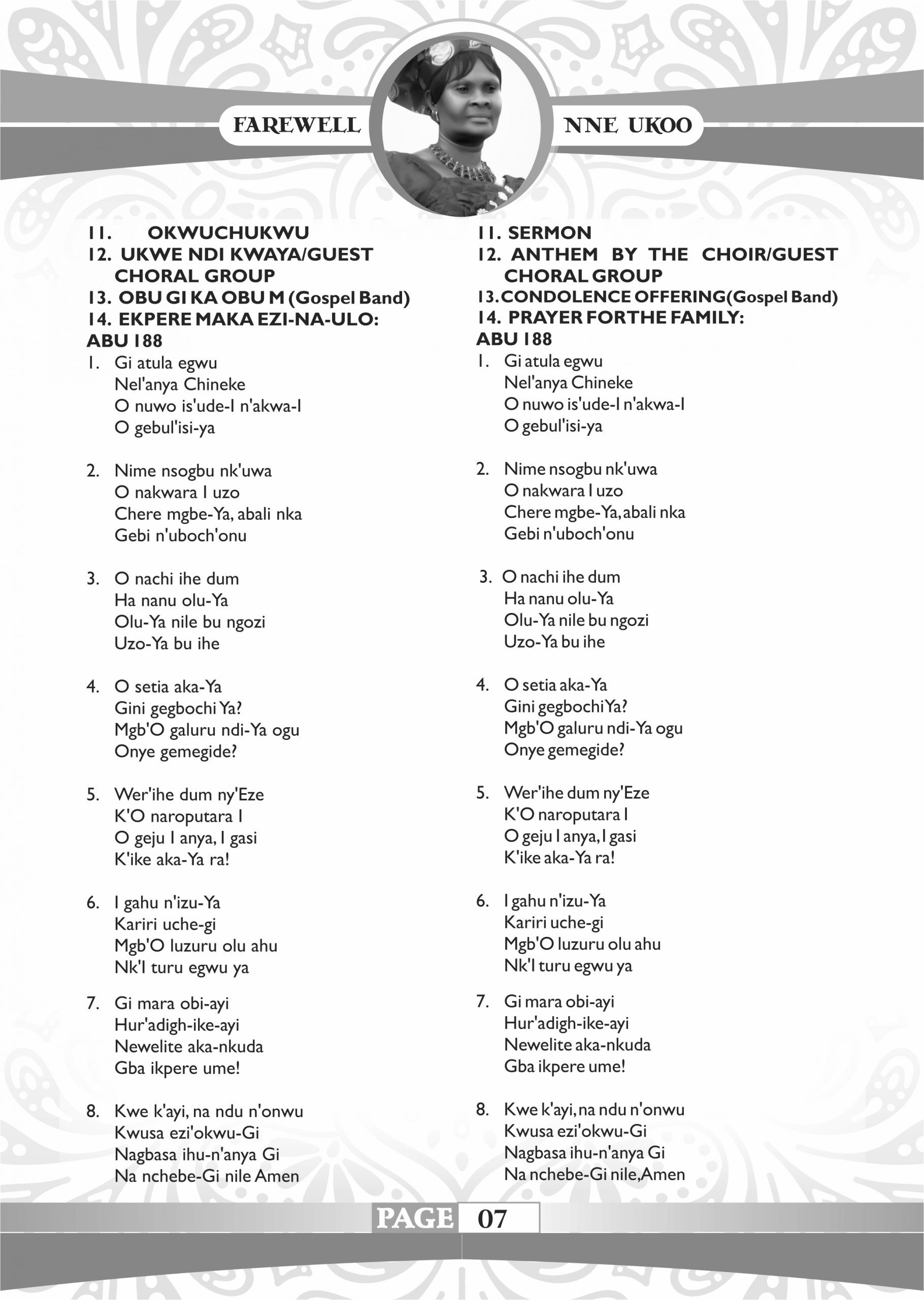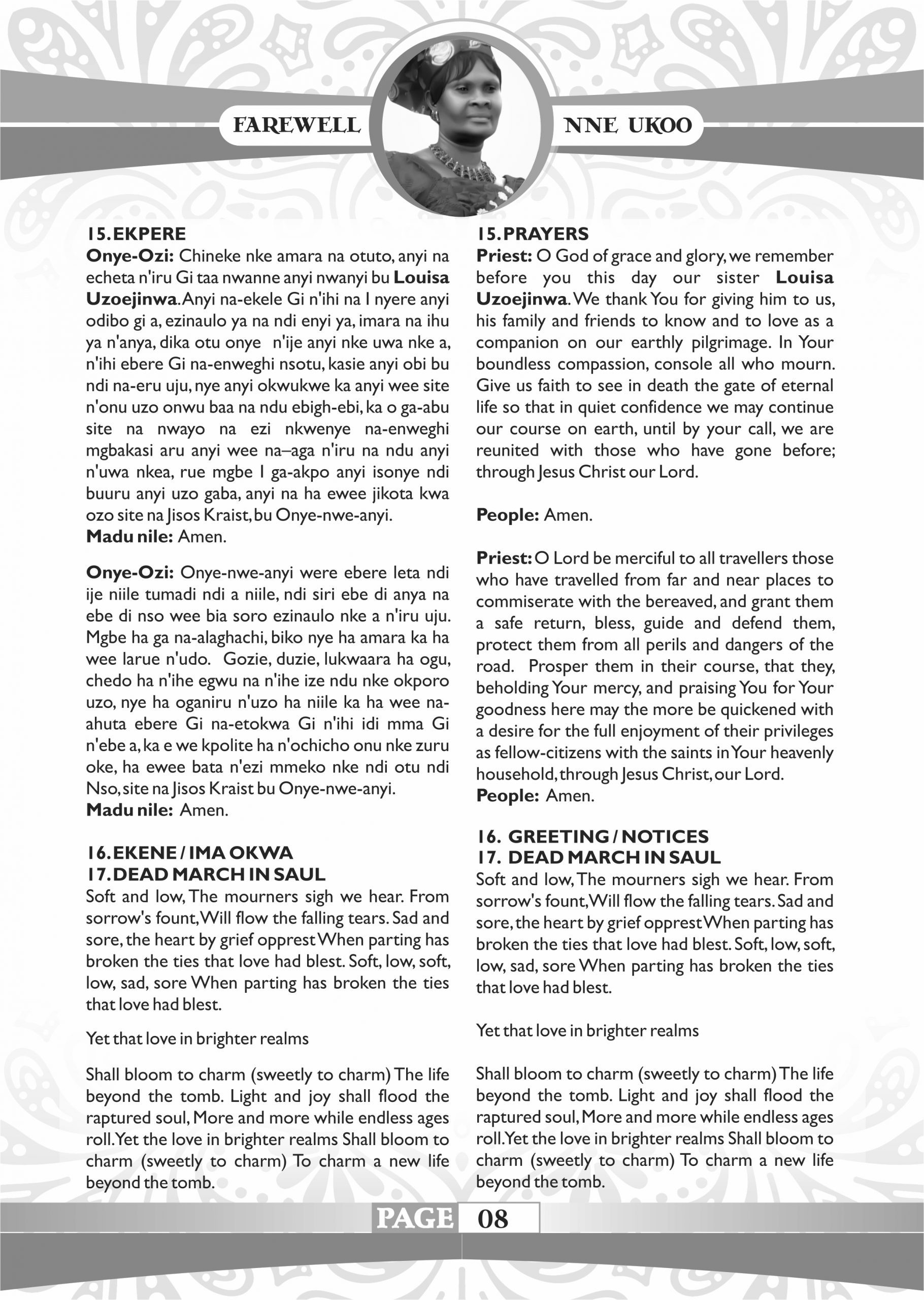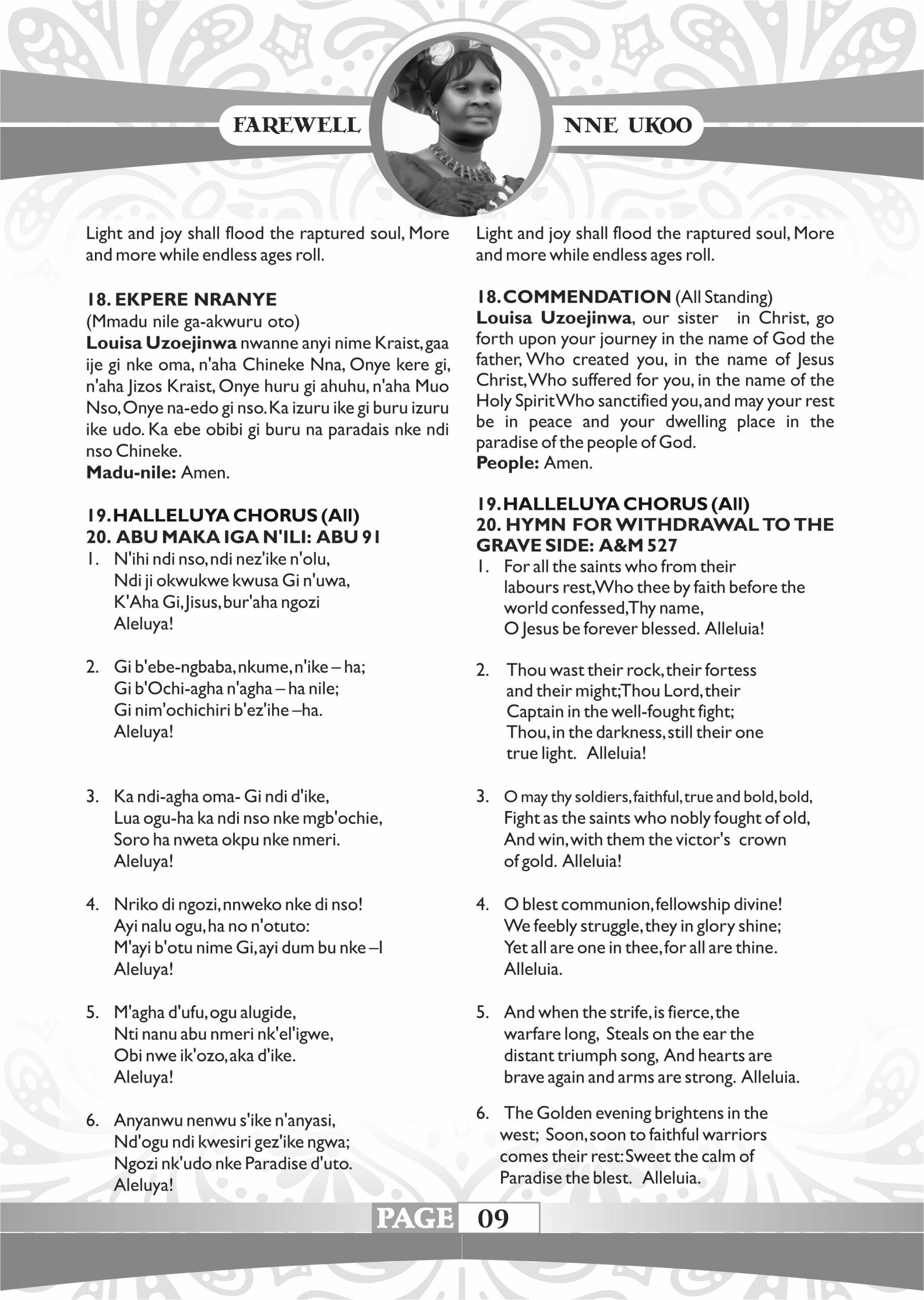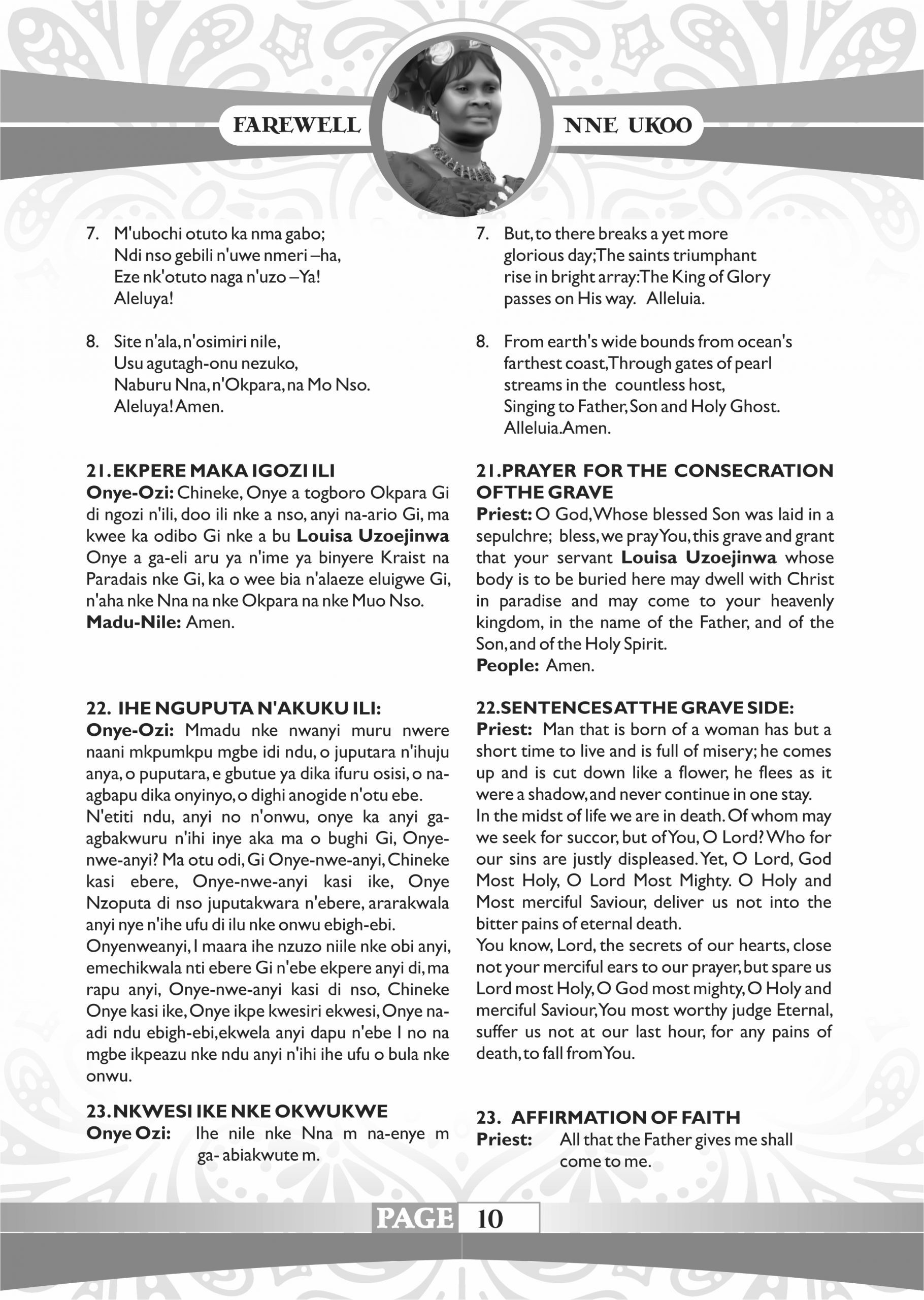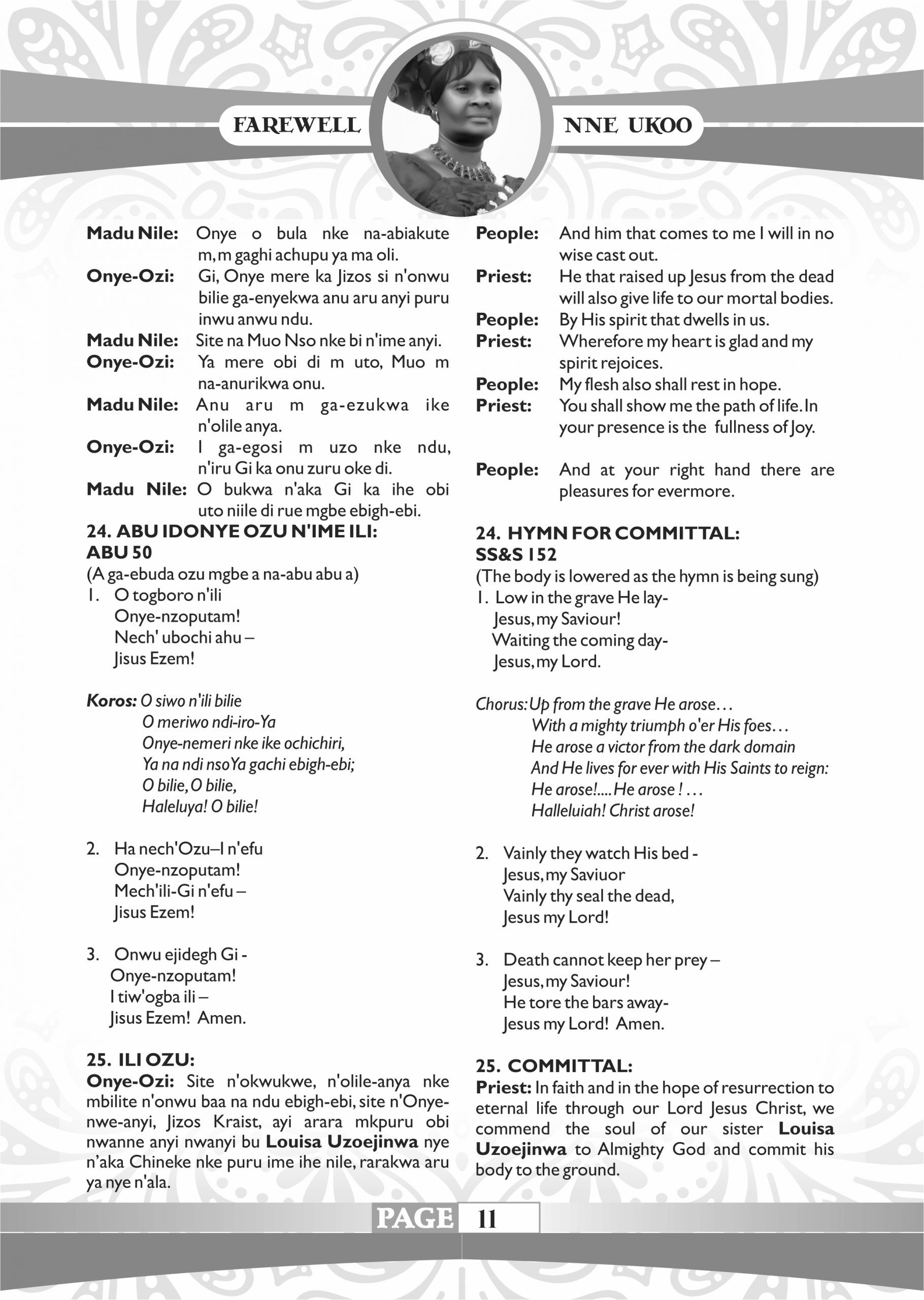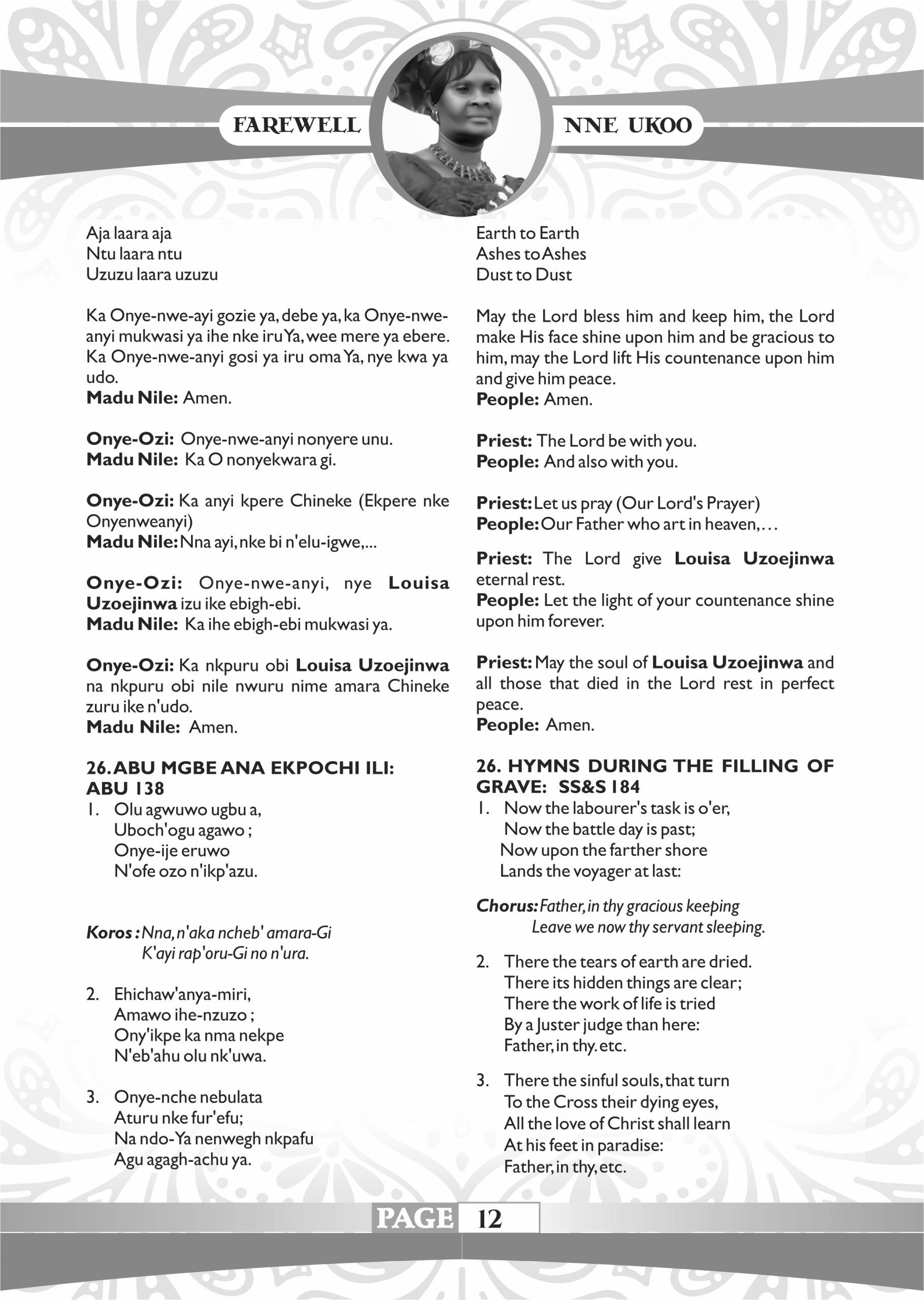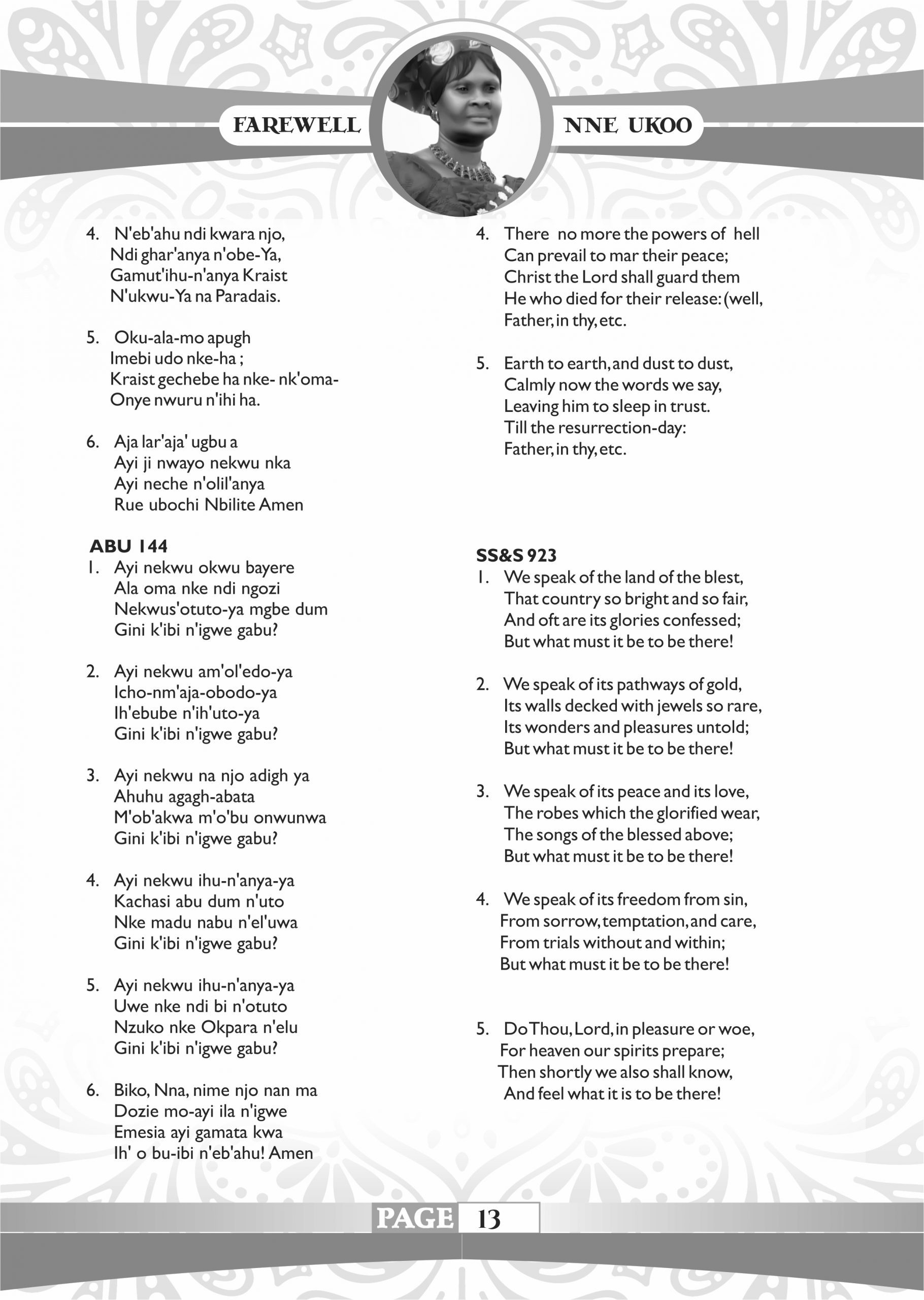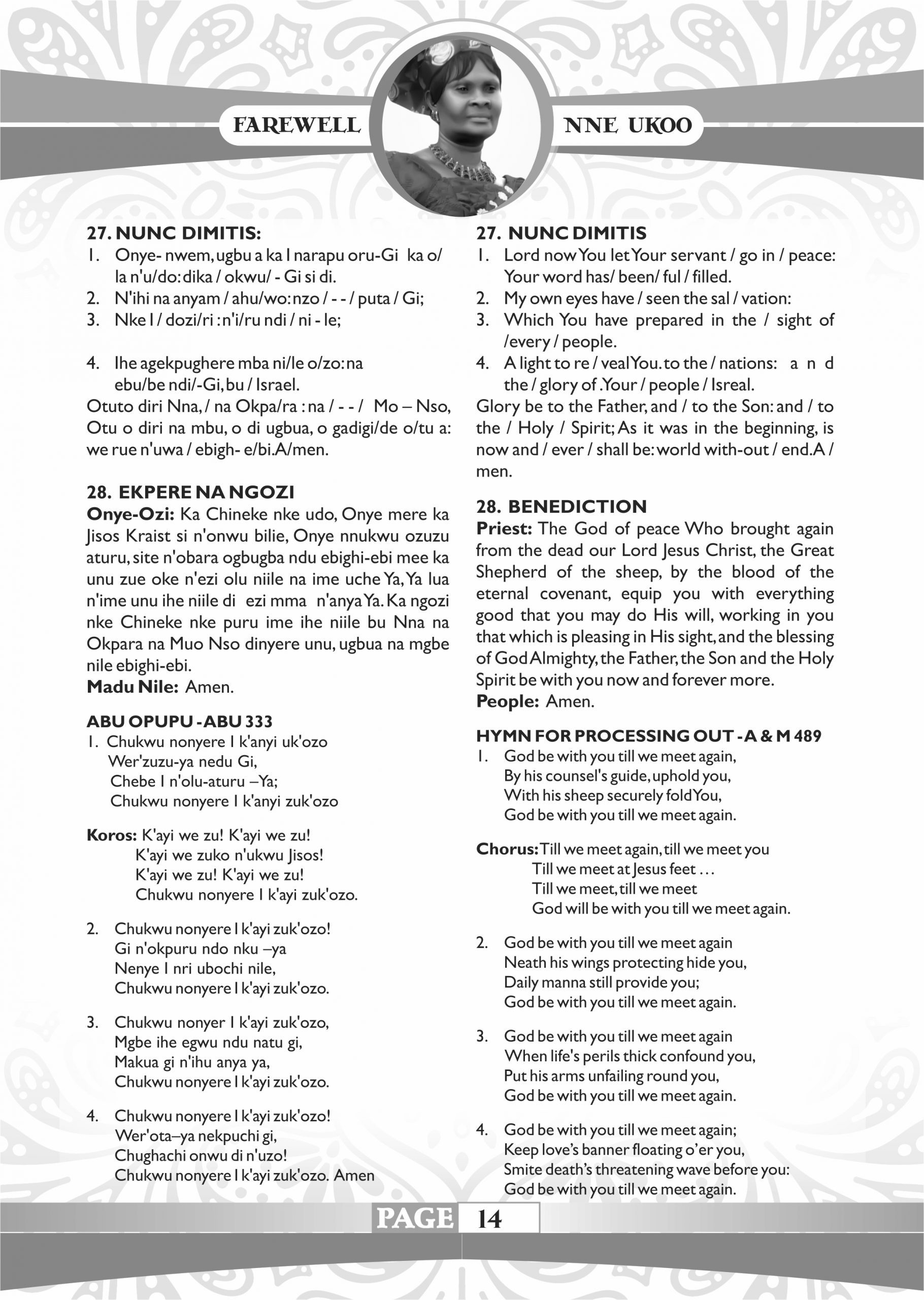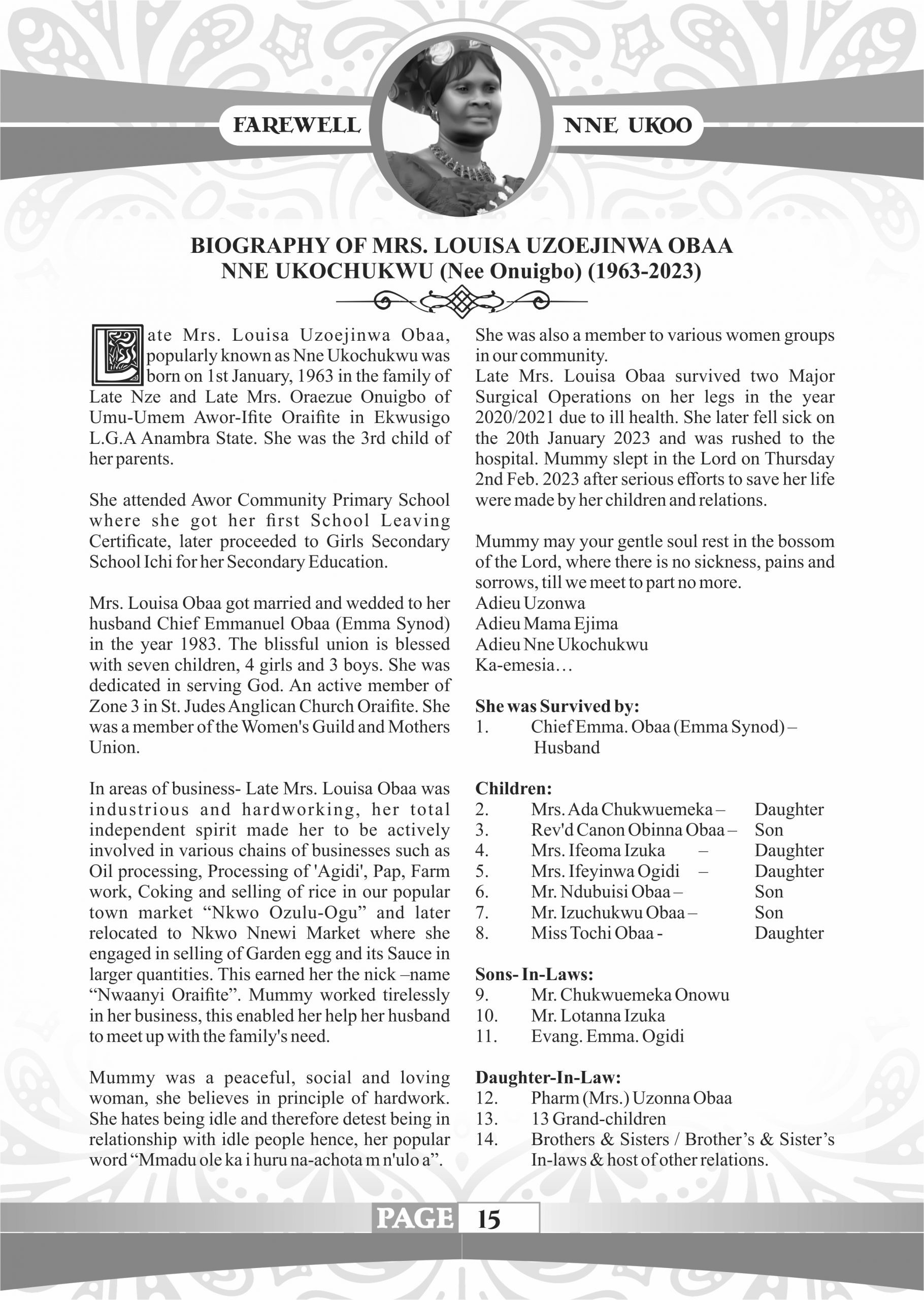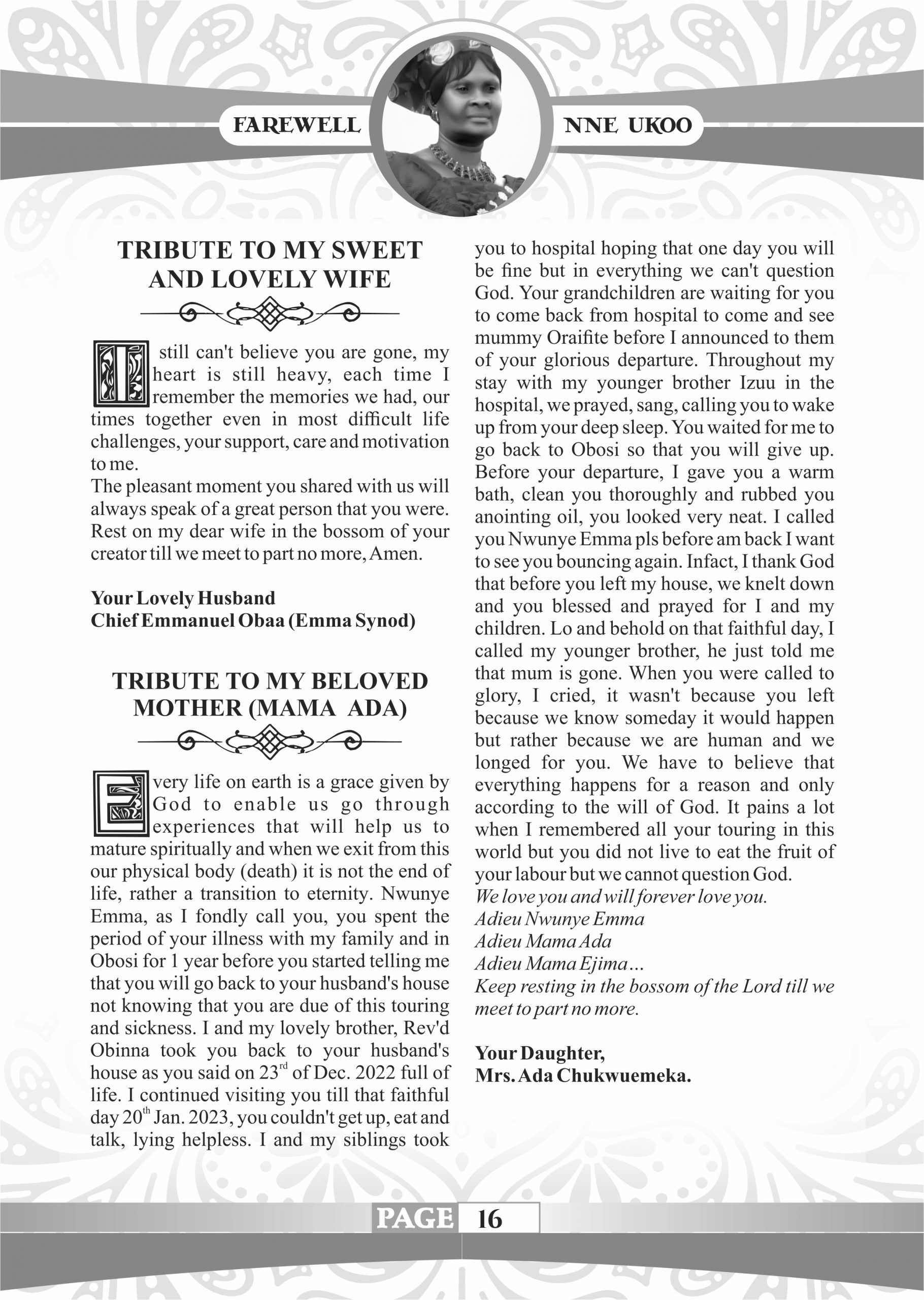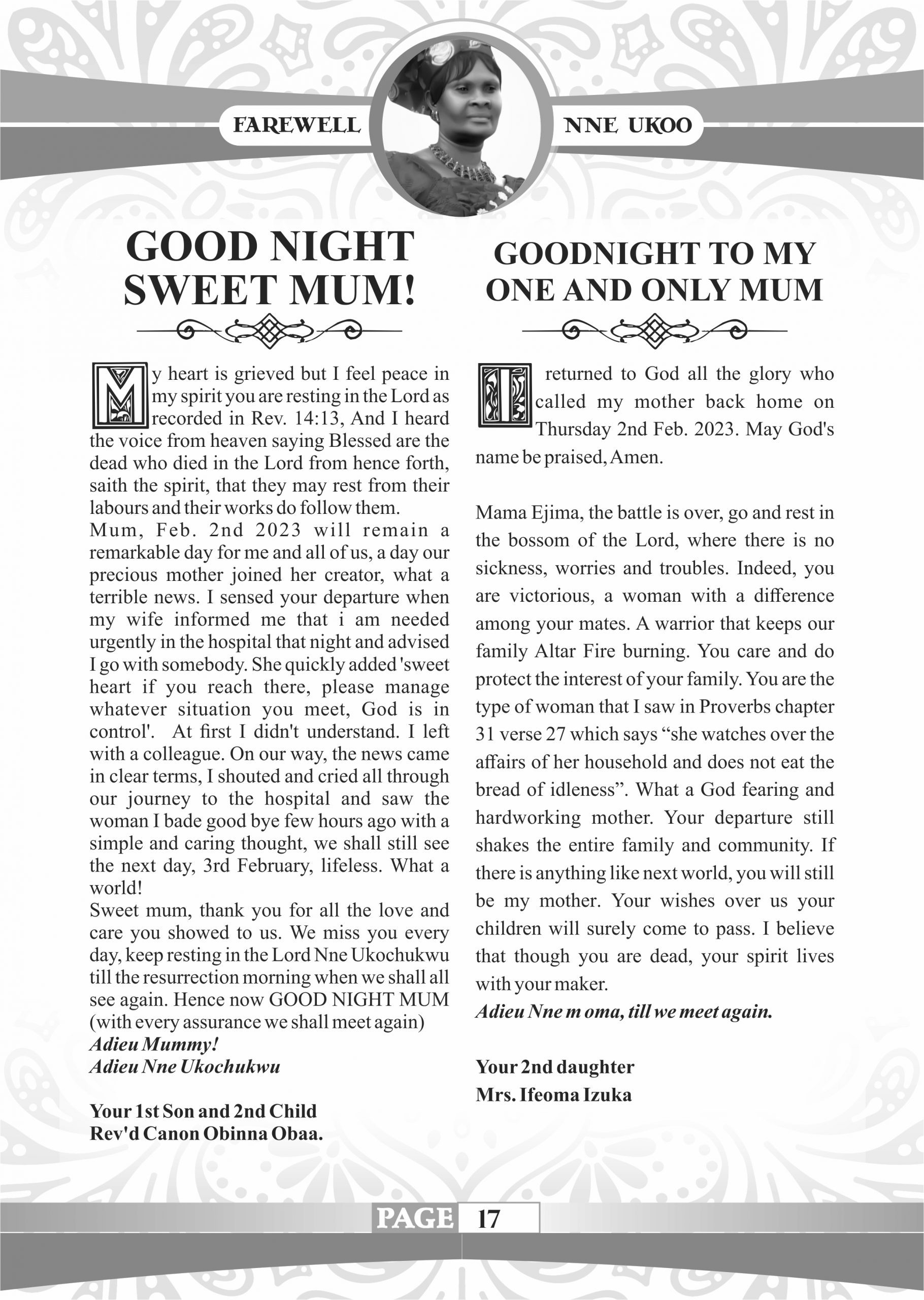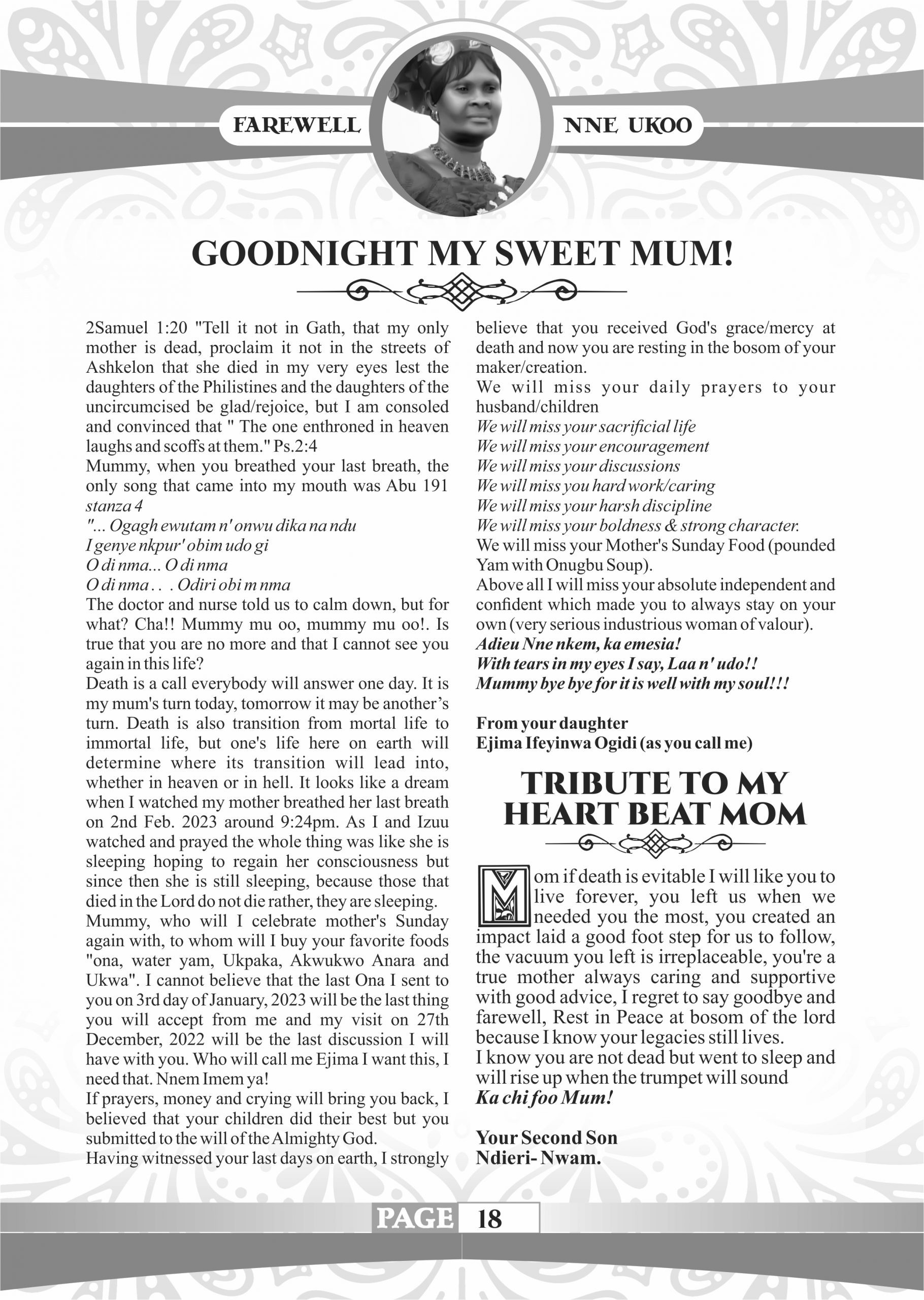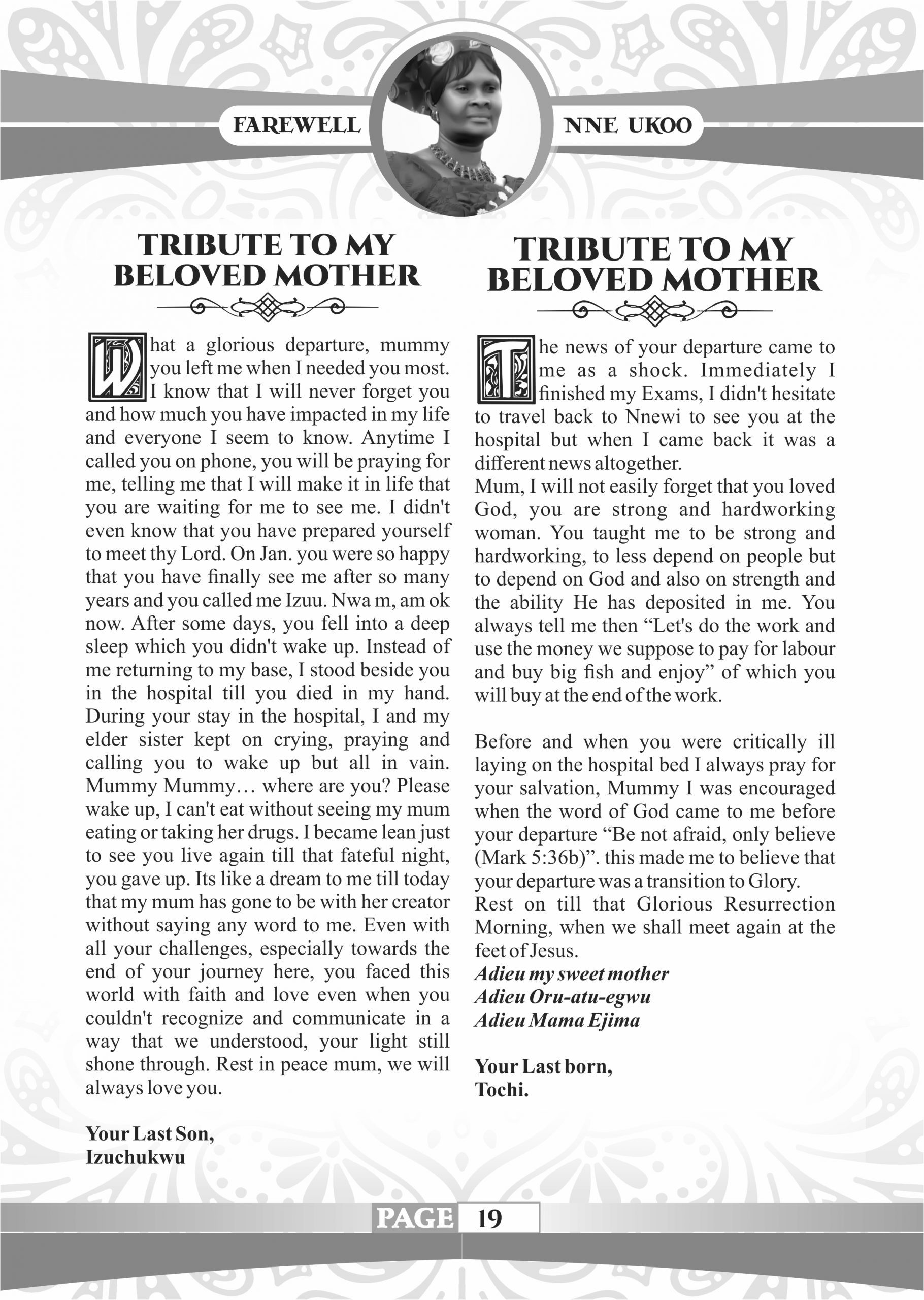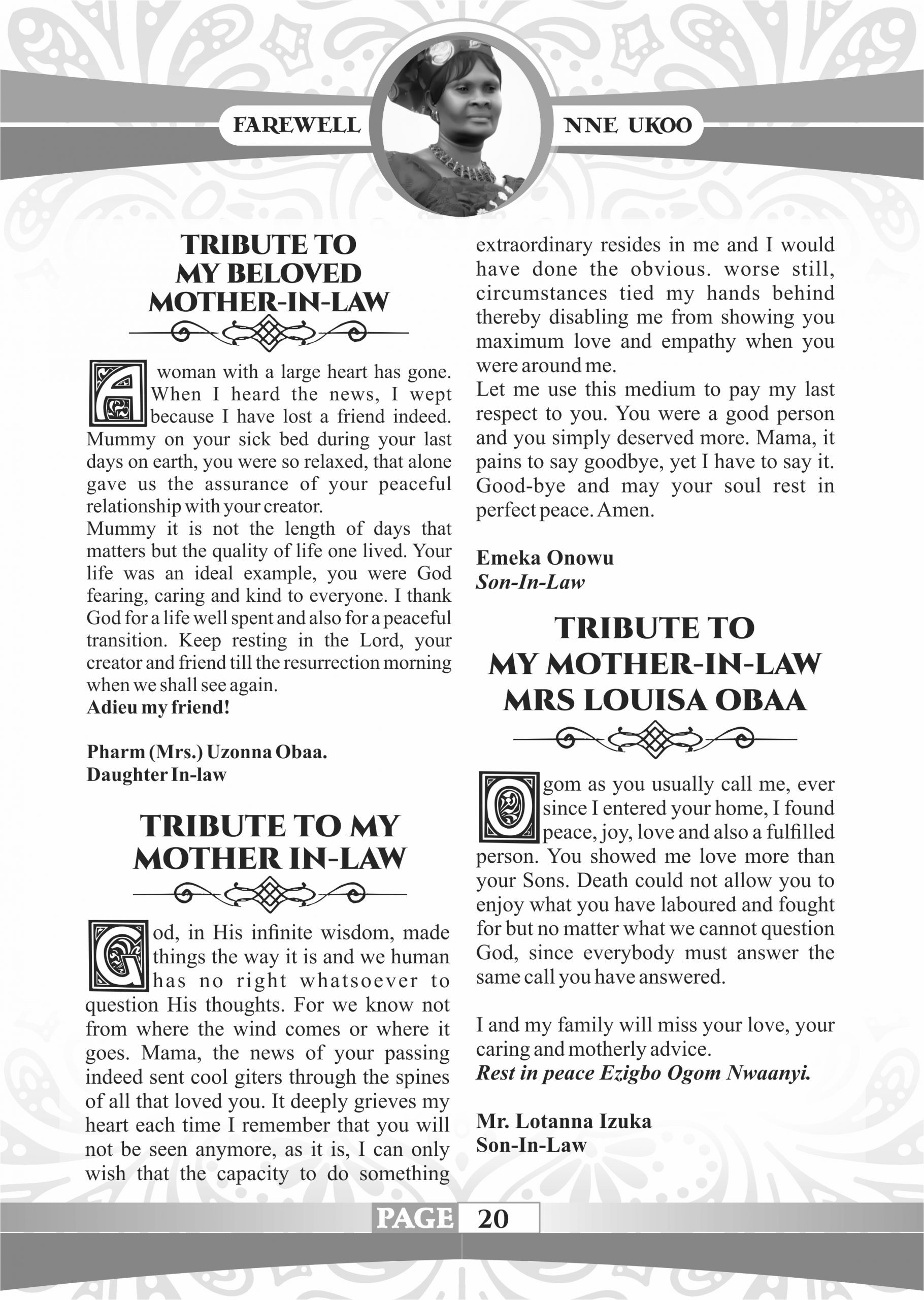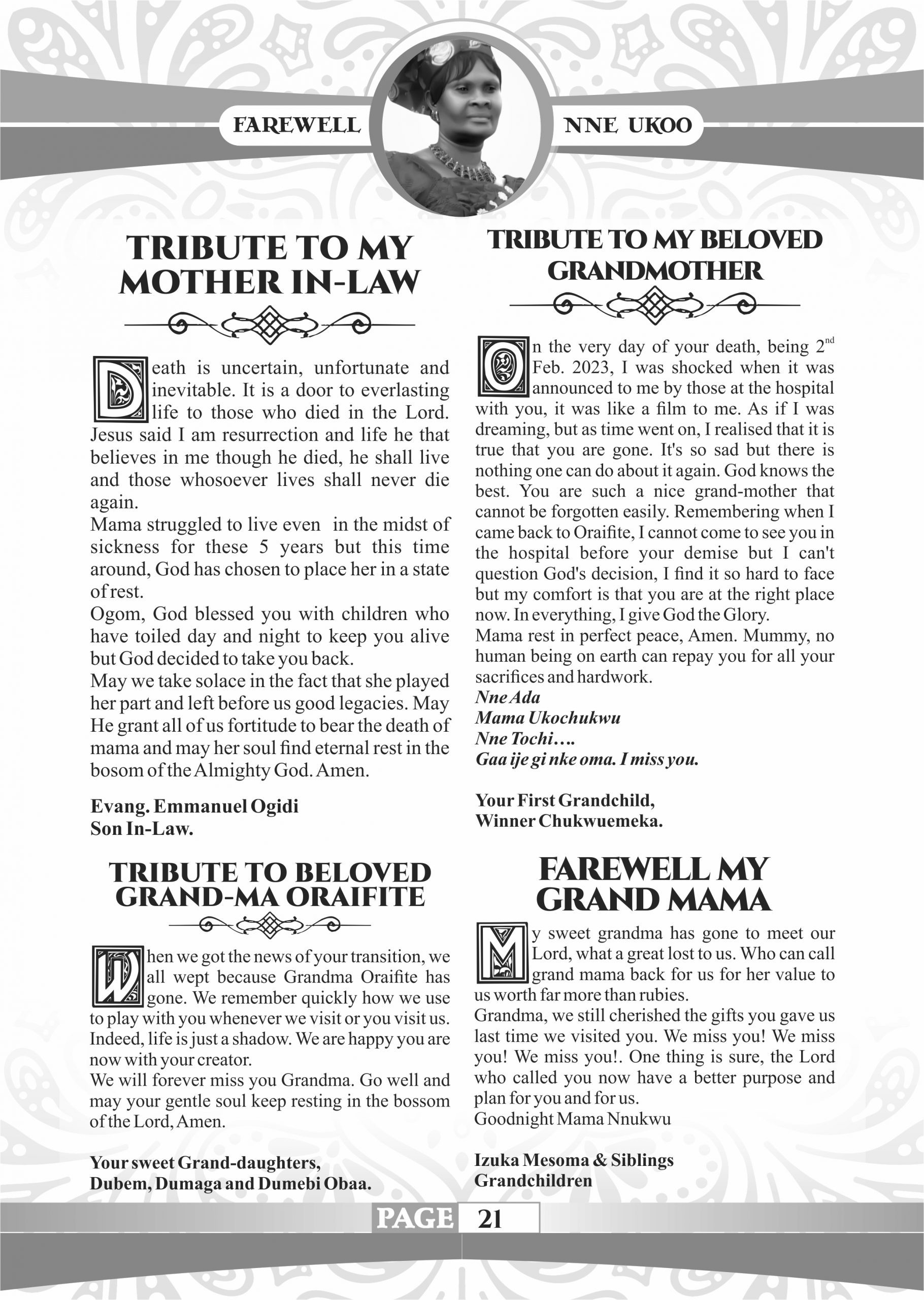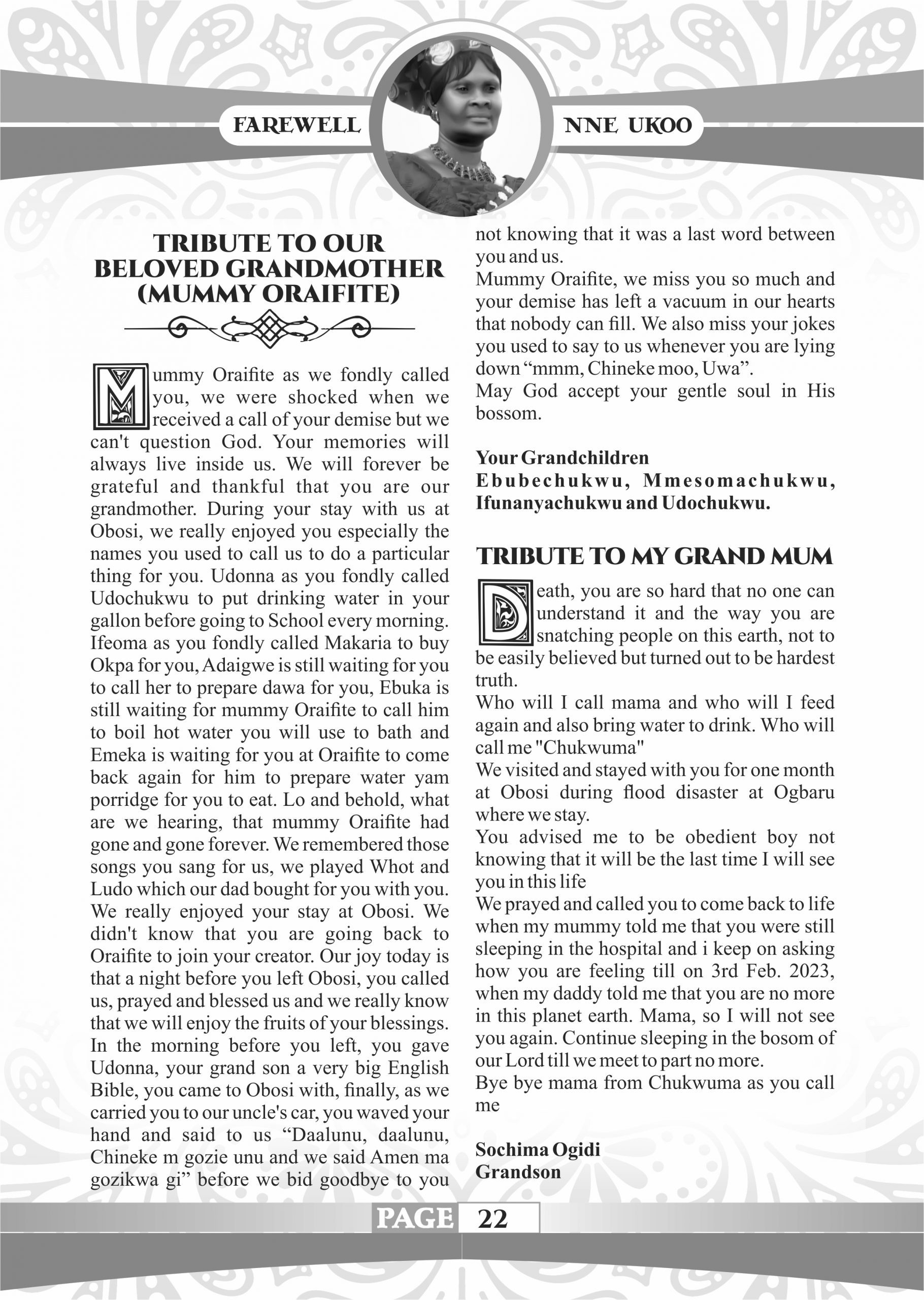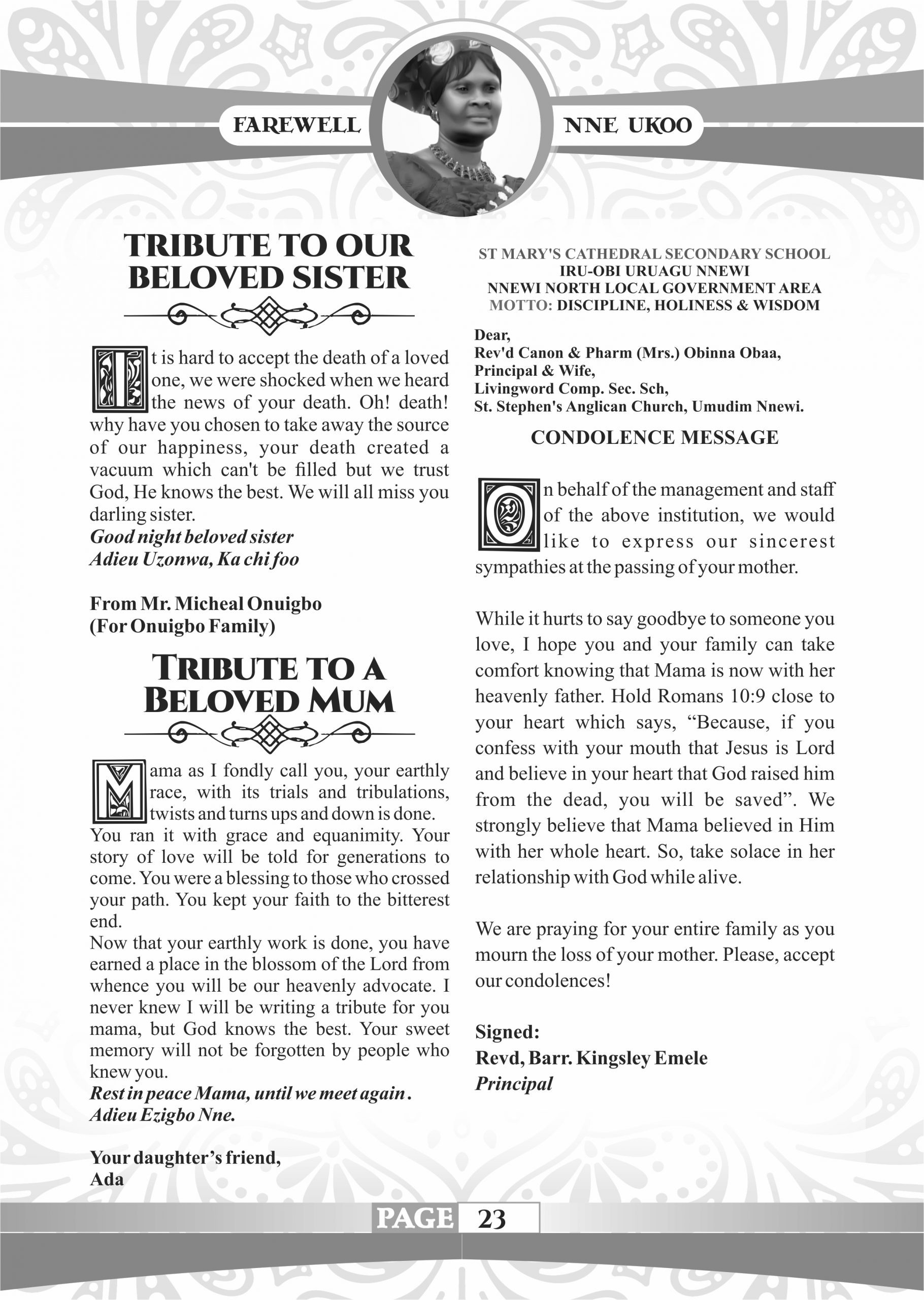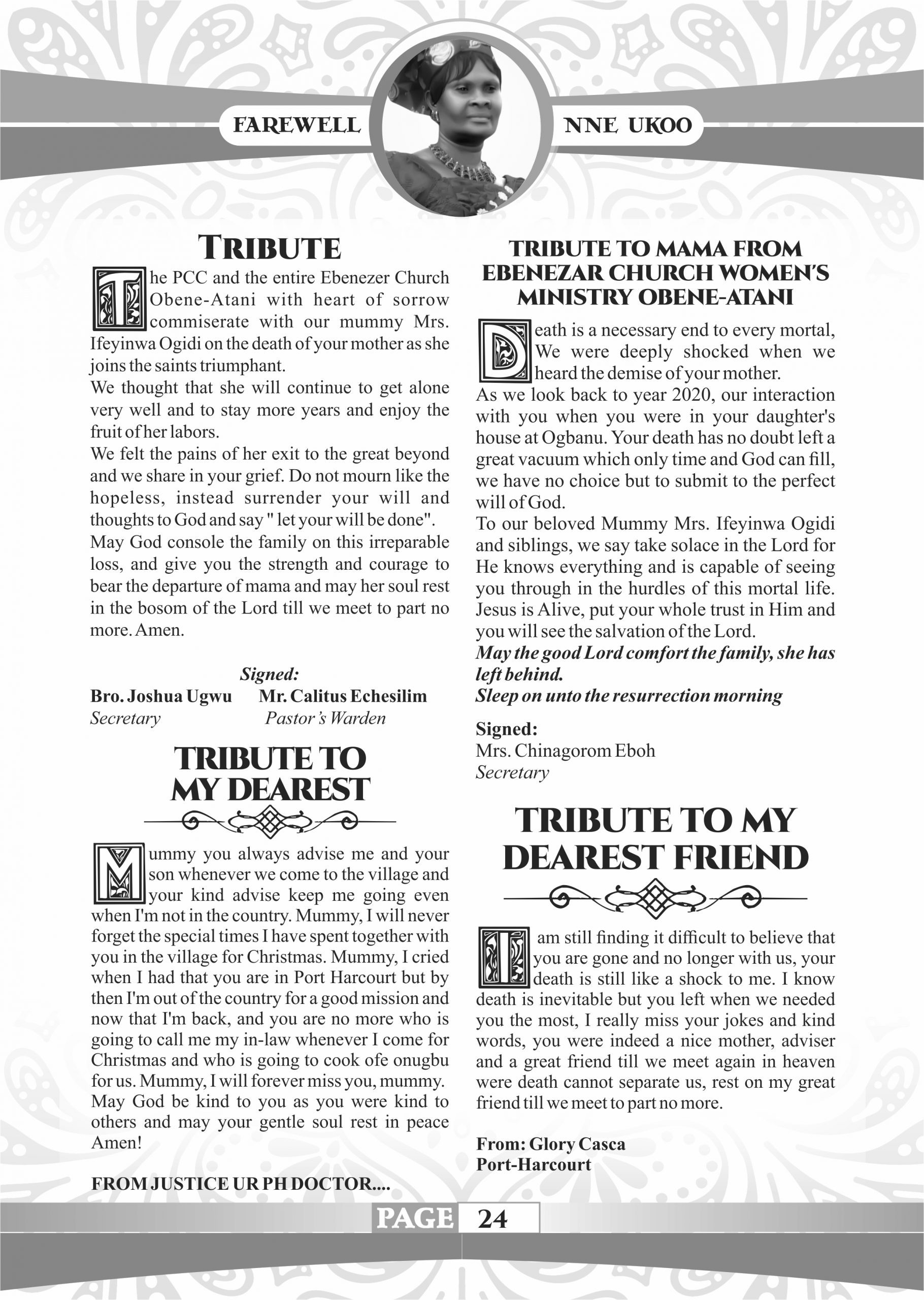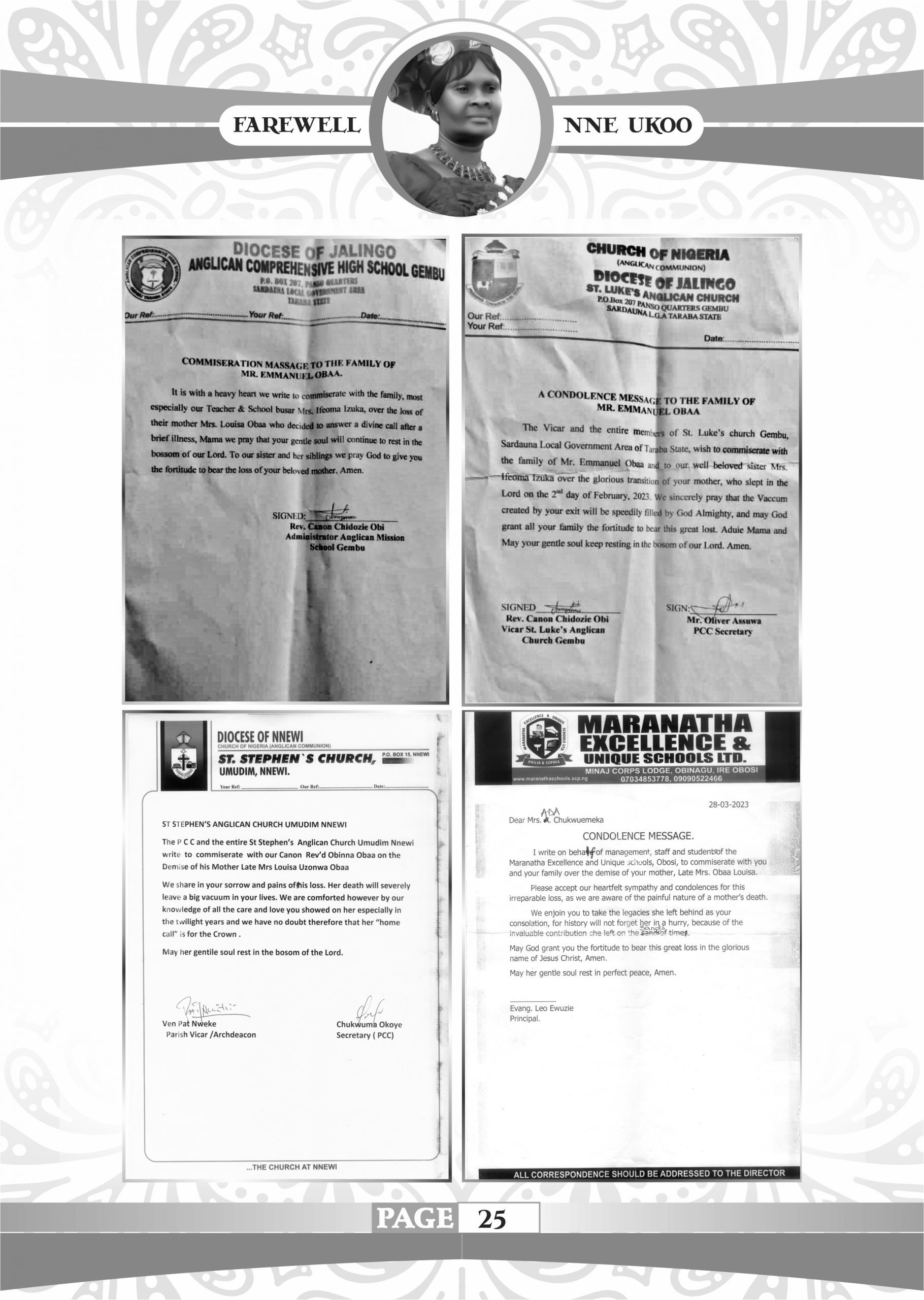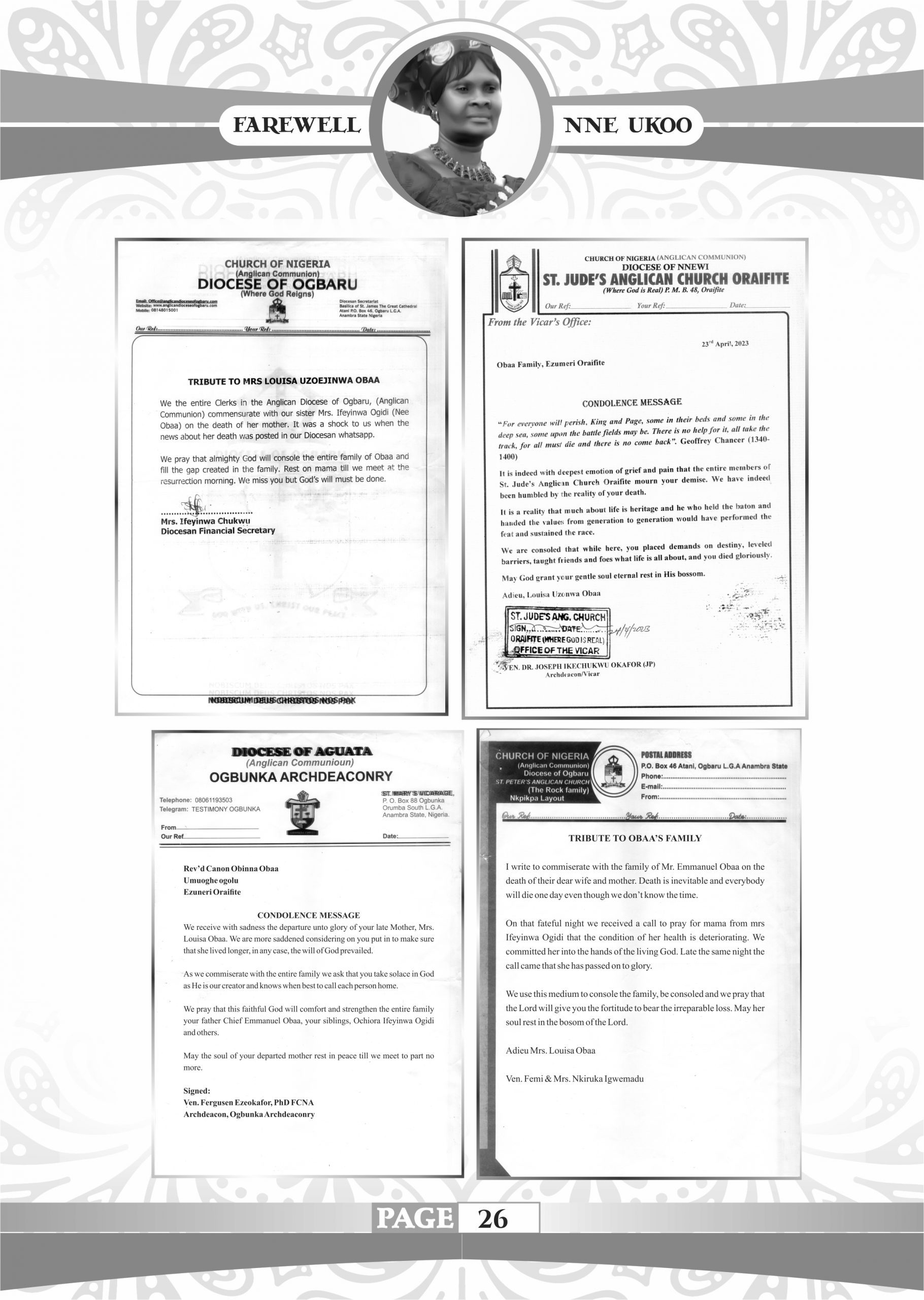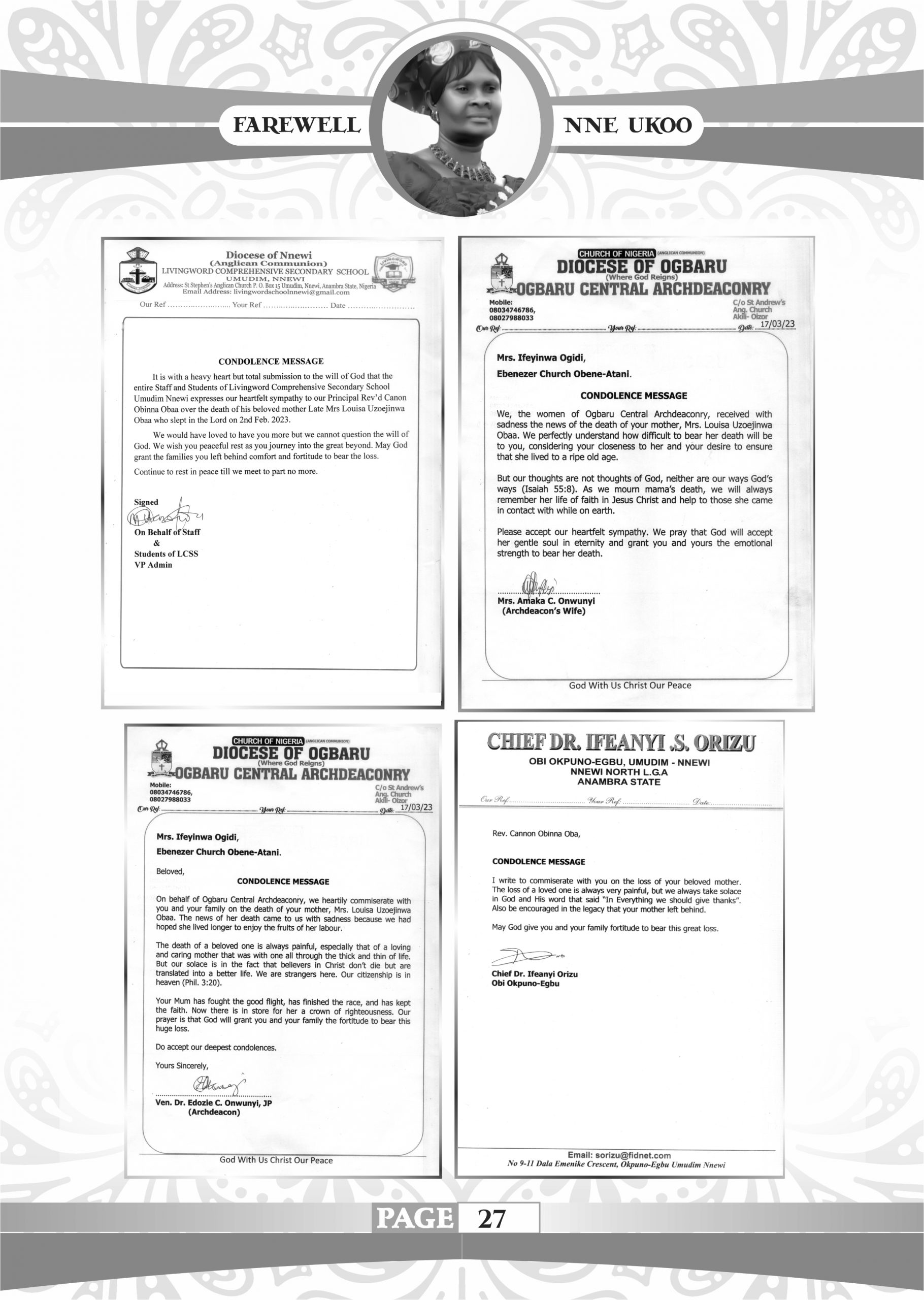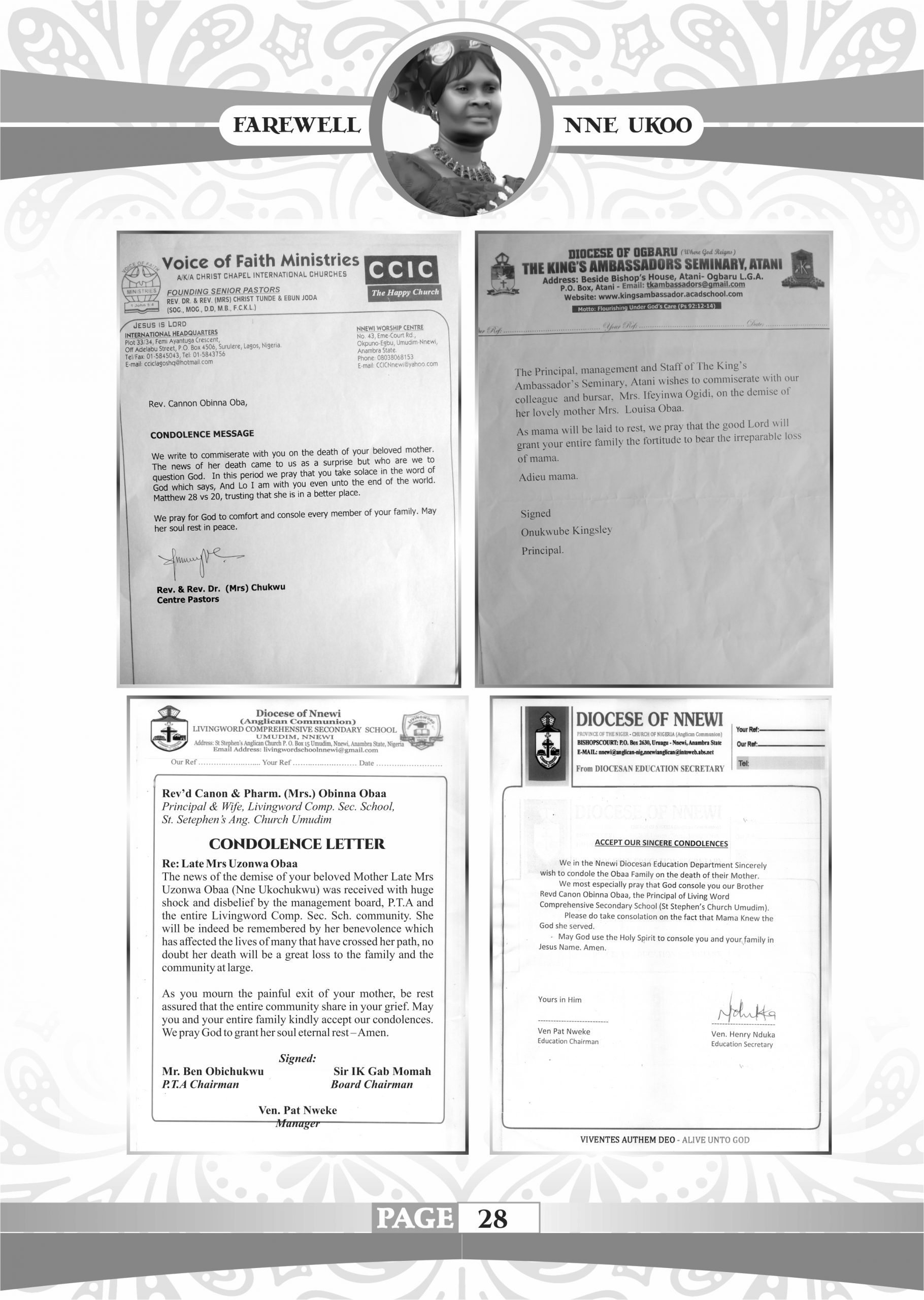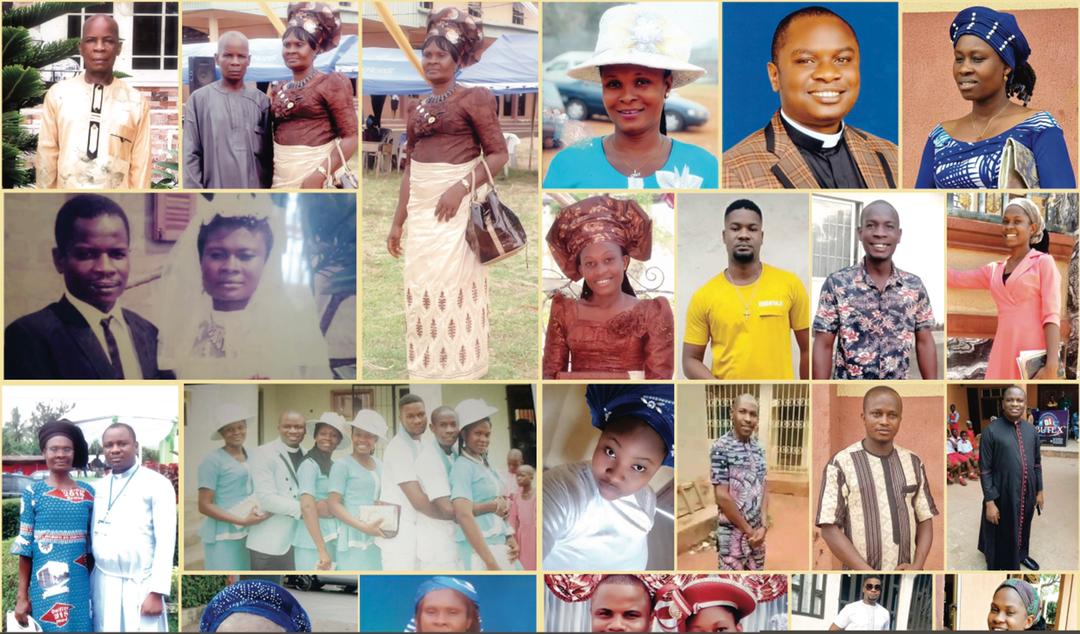 The family members of the Deceased.
See the Brochure above to see the event's lineup. Thank you.
Compound of Chief Emma Obaa, Oraifite, Anambra, Nigeria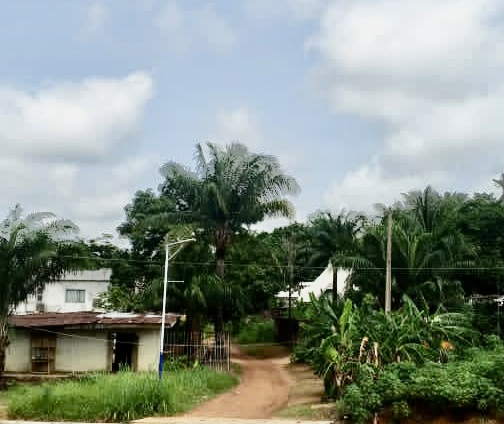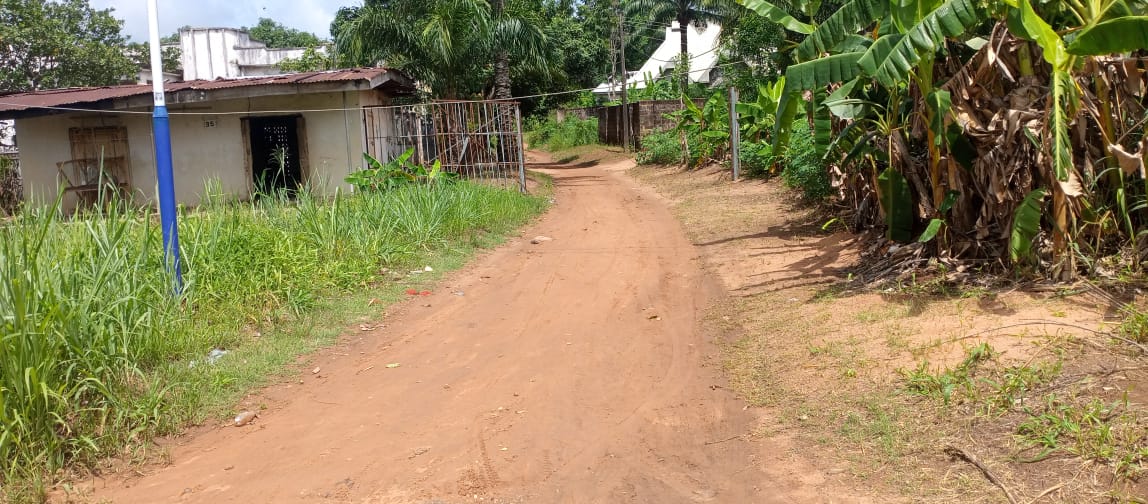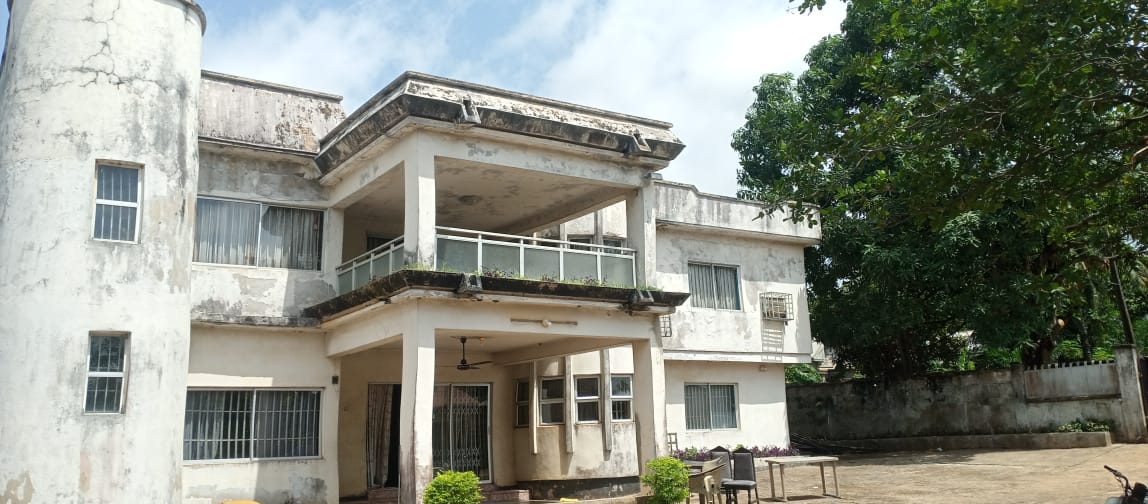 Did You Enjoy This Event ?
Event's ViciWords
Canon Obinna Uche Obaa's Late Mum's Funeral Event, Canon Obinna Obaa's Late Mum's Burial Event,
Kindly drop your Condolence messages below. Thanks.
---
---
---
---