Mbanugo Stores, the best store to buy stationery, art materials, books, board games, sports kits, etc. Visit mbanugostores.com, 08082745361, 08174059432, WhatsApp 08082745361.
Instagram: mbanugo_stores. Facebook: Mbanugo Stores.
We are located at Ogige Market, Nsukka, along University Market Road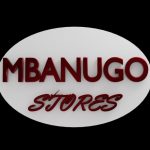 Bibles and Self Help Books
₦3,000
CALCULATE TOTAL SUM OF PRODUCTS YOU NEED WITH OUR DIGITAL CALCULATOR BELOW

USERS MOST LOVED PRODUCTS
Bibles and Self Help Books
₦3,000
How Do You Get Here Without Using A Map ?
We are located at Ogige Market, Nsukka, along University Market Road, at the ground floor of the first one storey building beside Aludene Junction.
Visit mbanugostores.com, 08082745361, 08174059432, WhatsApp 08082745361.
Instagram: mbanugo_stores. Facebook: Mbanugo Stores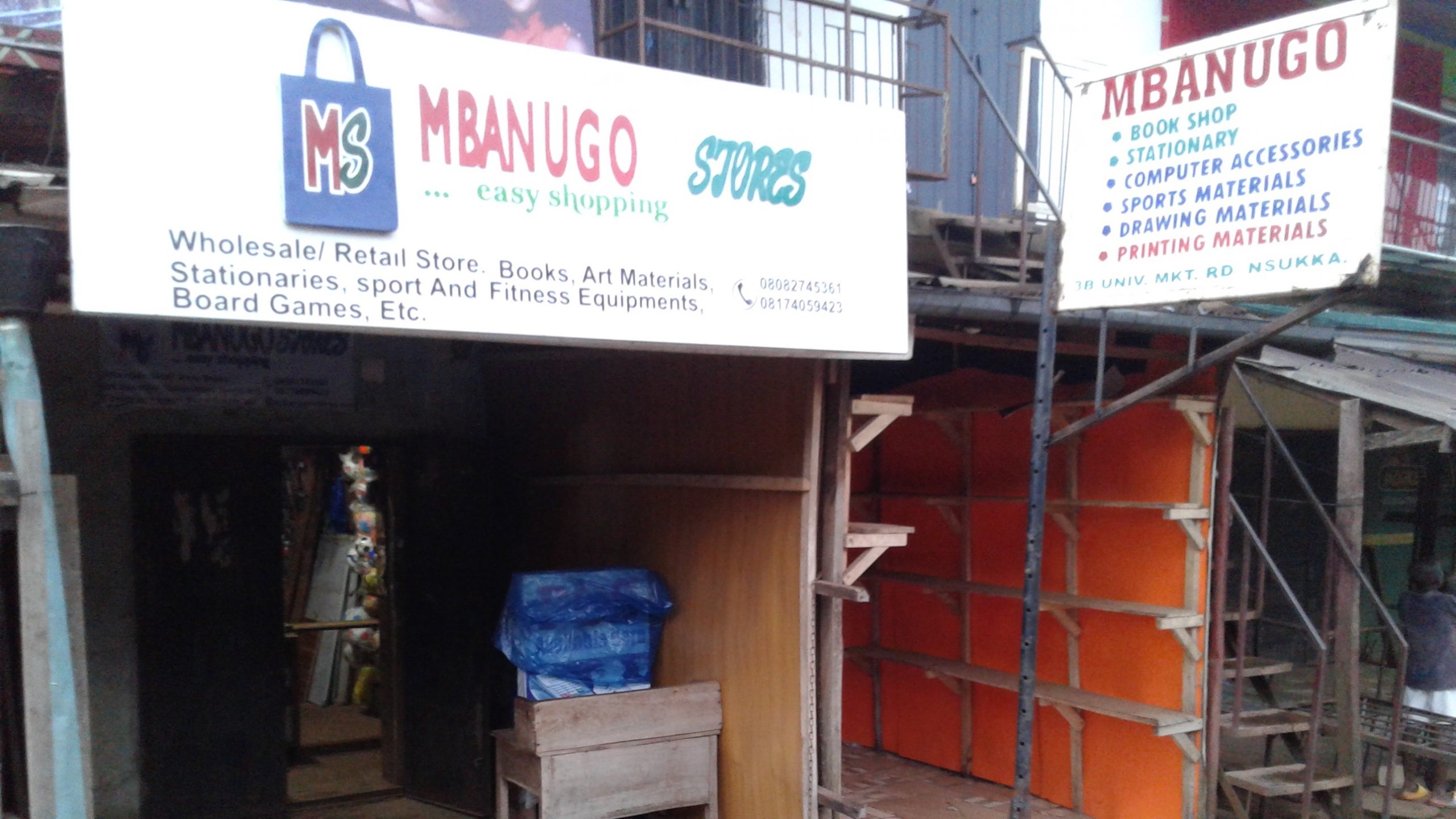 Payment Options
Cash, E-Transfer, POS
Are Our Prices Negotiable ?
YES
Is This Biz Or Organisation Registered or Not?
Registered
Public, Private or Partnership Owned
Private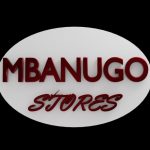 Mbanugo Stores, Nsukka
---
No Refunds After You Leave Our Store With A Viable Purchased Item
ViciWords
Art shop in Nsukka, Art Materials in Nsukka, Acrylic paint in Nsukka, oil art paint in Nsukka, board games in Nsukka, skipping rope in Nsukka, stationery in Nsukka, artist brush in Nsukka, motivational books in Nsukka, face paint in Nsukka, bookshop in Nsukka, easel in Nsukka, sports shop in Nsukka, drawing materials in Nsukka, pencils set in Nsukka, watercolour paint in Nsukka, gouache paint in Nsukka, workout kit in Nsukka, exercise kit in Nsukka, mono zero in Nsukka, linseed oil in Nsukka, poster colour in Nsukka, poster color in Nsukka, pen in Nsukka, pen store in Nsukka, electric eraser in Nsukka, chess in Nsukka, Rubik's cube in Nsukka, scrabble in Nsukka, sketchpad in Nsukka, drawing pencil in Nsukka, pastel in Nsukka, cutter in Nsukka, bible in Nsukka, mechanical eraser in Nsukka, embossed paper in Nsukka, Faber castell in Nsukka, Winsor and Newton in Nsukka, Van Gogh in Nsukka, Marie's in Nsukka, stiga in Nsukka, butterfly in Nsukka, ludo in Nsukka, ncho in Nsukka, ayo in Nsukka, A4 paper in Nsukka, monopoly in Nsukka, calculator in Nsukka, exercise book in Nsukka, 10in1 in Nsukka, 10 in 1 in Nsukka, 8in1 in Nsukka, 8 in 1 in Nsukka, 5in1 in Nsukka, 5 in 1 in Nsukka, badminton in Nsukka, volleyball in Nsukka, basketball in Nsukka, lawn tennis in Nsukka, table tennis in Nsukka, educational toys in Nsukka, building blocks in Nsukka, alphabets chart in Nsukka, number chart in Nsukka, flip chart in Nsukka, white board in Nsukka, football in Nsukka, fixative in Nsukka, snooker in Nsukka, whot in Nsukka, yoga mat in Nsukka, trophy in Nsukka, A3 paper in Nsukka, thermal paper in Nsukka, inspirational books in Nsukka, self help books in Nsukka, marker in Nsukka, file in Nsukka, drawing board in Nsukka, laminating film in Nsukka, oil paint in Nsukka, Faber castell pencil in Nsukka, Winsor and Newton oil paint in Nsukka, Van Gogh oil paint in Nsukka, Marie's oil paint in Nsukka, art vendor in Nsukka, art shop in Nsukka, art shop in Enugu, art vendor in Enugu, in Nsukka, vendor in Nsukka, seller in Nsukka, in Enugu, seller in Enugu, vendor in Enugu,
---
---
---
---
---