Hi , welcome to the Vicilook Page of ;
---
Vicilook Verified
Am Available
A very spiritual and inspirational book for everyone, authored by Rev Dr Omaka Ngele.
ABOUT THE BOOK:
This book is an inspiring and thought – provoking classic. It contains exceptional information meant for all truly born again believers, preachers, men and women of God (ordained or lay) burdened with the extent of lack of substance, ulcerated despondency and spiritual dryness the Church is experiencing in this final dispensation of the Kingdom Age,in the hands of most preachers and teachers of the word of God. These indices the author sees as sequel to the amount of apocryphal garbage passed into the psyche of Churches or Christian Fellowships in the name of Sermon as well as homily.
This book portrays a redefinition of unction, dunamis, rhema , fire in the logos- revealed word from the divine illumination of the Holy Spirit as vital tools needed to creat the Living and Abiding word of life. The book would enable Men and Women of God, Preachers,Teachers , Church leaders, Bible Expositors, across the globe understand the secret of knowing the scriptures beyond the sacred pages as they rightly divide the word of God meant for Rekindling the needed Revival for the global impact. Ultimately ,this book would enable preachers as treasurers of divine mysteries in God's word, set ablaze the Church, transform the human society and enable truly born again Christians keep their lamps trimmed with oil of God's unction grace as they prepare for the glorious return of our Risen Lord Jesus. The author writes with epignosis experience mixed with lucid devotional and academic idea rare to come by. Readers are blessed as each receives a touch spiced with spiritual fervour. God bless you.
---
---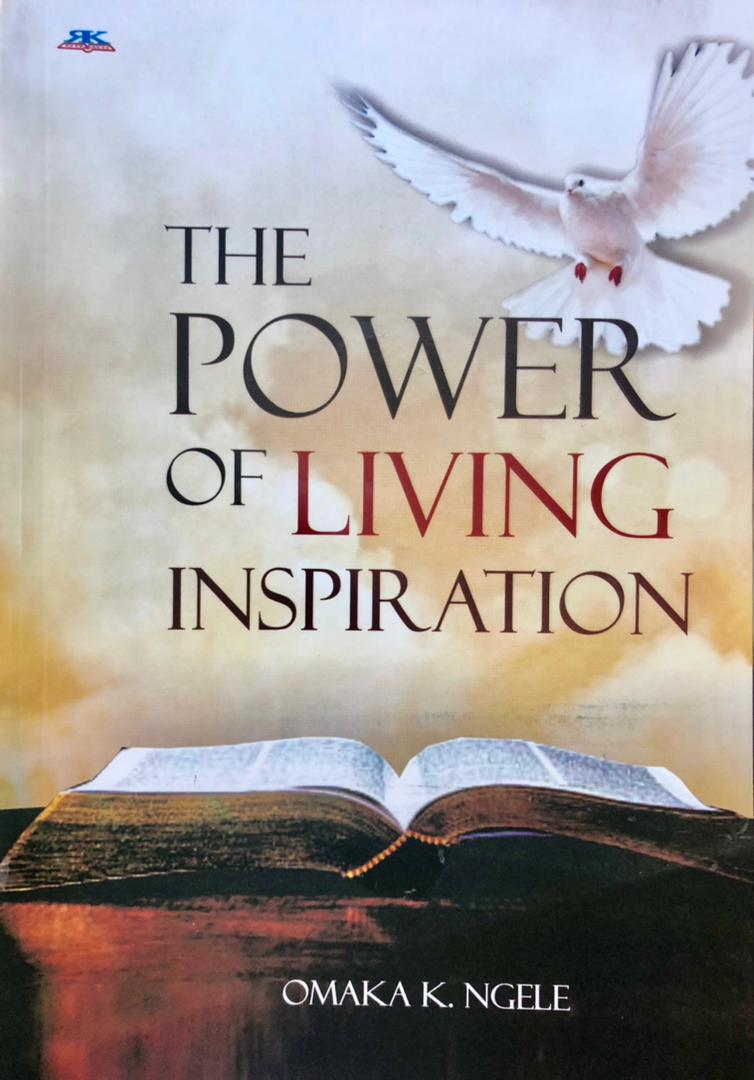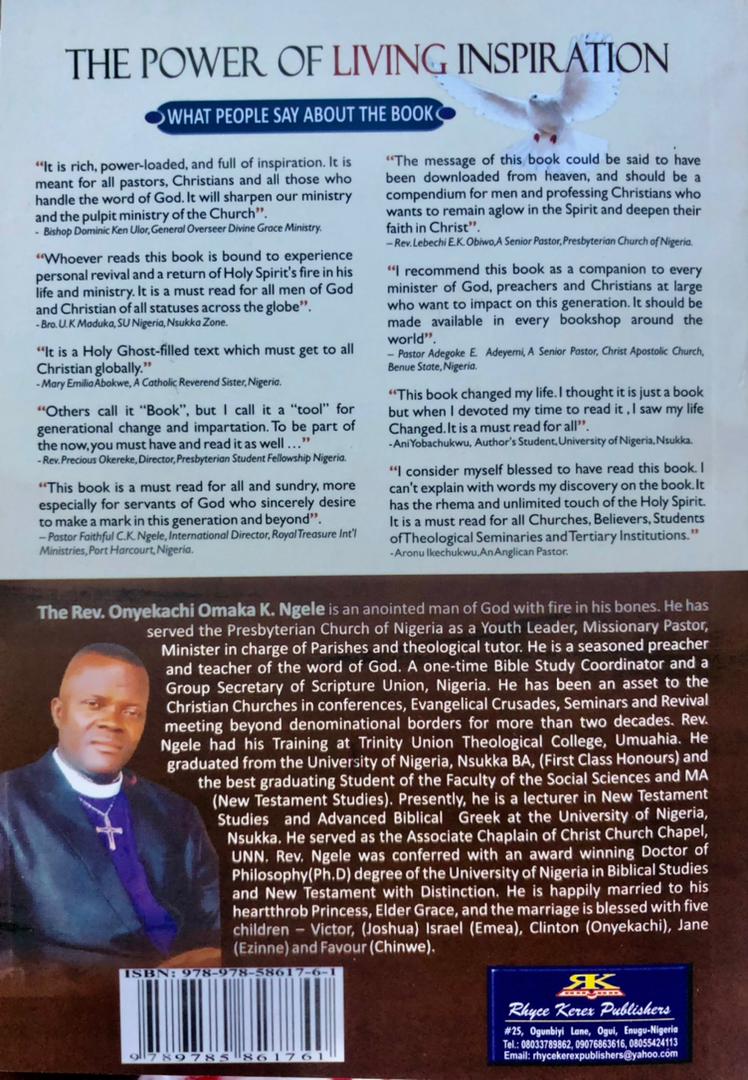 Are Our Prices Negotiable ?
No
Public, Private or Partnership Owned
Private
---
---
---
Simply place order here, make payment and get it mailed to your location anywhere in the world.
Number of pages in this Book
215
Prices of The Book Formats
₦2000.00 (It's equivalence in other currencies) per copy.
The Book's Publisher(s)
First Edition, Published in February 2007 by, CHARISMA PUBLISHERS, NSUKKA, NIGERIA.
Third Edition, Published 2021 by,
RHYCE KEREX PUBLISHERS ENUGU, NIGERIA, in association with
GREAT AP PUBLISHERS LTD, NSUKKA, ENUGU, NIGERIA.
Year of Book's Publication
,
PAY WITH YOUR ATM CARD (VicilookPay)
No Refunds After Book Is Mailed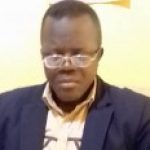 Rev Dr Omaka Ngele
When this Page was Launched
Last Modification Date Of Page
ViciWords
Books by Rev Dr Omaka Ngele, A book by Rev Dr Omaka NGELE, Books by Rev Ngele, Books by Rev Omaka NGELE, Inspirational books by Rev Dr Omaka Ngele, Inspirational books by Dr Omaka NGELE, ISBN-9789785861761,
---
---