Hi , welcome to the Vicilook Page of ;
---
Emmassive Bespoke Clothing is your one stop Centre for any kind of custom and bespoke wears.
We make beautiful fitted wears such as Agbada, Caftans, Senator Wears, Suit, Shirts and Trousers.
Call us today for your awesome bespoke wears.
NOTE: We deliver on time.
---
---
Are Our Prices Negotiable ?
YES
Public, Private or Partnership Owned
Private
---
2281817650 ugwu Emmanuel oge zenith bank
---
---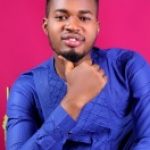 Emmassive-wears
When this Page was Launched
Last Modification Date Of Page
ViciWords
Fashion designer in Nsukka Enugu Nigeria, Bespoke wears maker in nsukka Enugu Nigeria, Clothes Designer in nsukka Enugu Nigeria, Fashion Designer at nsukka Enugu Nigeria, Senator Wear Designer and maker in nsukka Enugu Nigeria,
---
---