Hi , welcome to the Vicilook Page of ;
---
Vicilook Verified
Am Available
Very tasty, healthy, crunchy and yummy peanut burger.
Hygienically packed with NAFDAC NUMBER.
---
---
98 Ogbatuluenyi Drive, Federal Housing Trans Nkisi, Onitsha North, Onitsha, Anambra state, Nigeria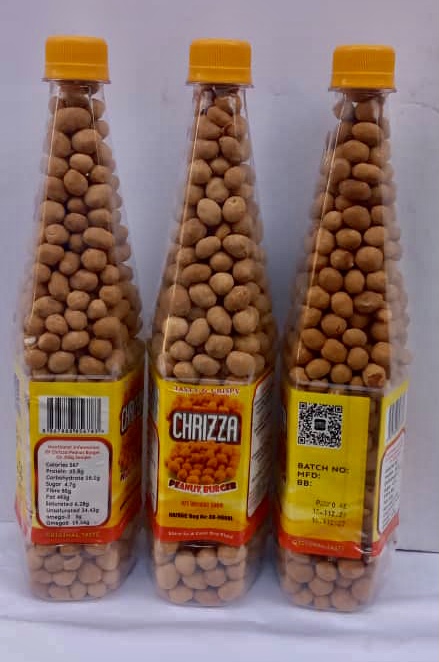 Are Our Prices Negotiable ?
No
Public, Private or Partnership Owned
Private
---
---
---
Be Our Distributor In Your State
Roasted Groundnut, Wheat Flour, Refined Sugar, Eggs, Iodized Salt,Margarine, Vegetable Oil.
Calories – 567g
Protein – 25.8g
Carbohydrate – 16.1g
Sugar – 4.7g
Fibre – 85g
Fat – 493g
Saturated Fat – 6.28g
Unsaturated Fat – 24.43g
Omega-3 – 3g
Omega-6 – 15.56g
Product Registration Number
A8-0608L (NAFDAC NUMBER)
Produced By
CHRIS PRECIOUS CORNERSTONE INDUSTRY AND COMPANY LIMITED
Marketed By
CHRIS PRECIOUS CORNERSTONE INDUSTRY AND COMPANY LIMITED
Distributed By
CHRIS PRECIOUS CORNERSTONE INDUSTRY AND COMPANY LIMITED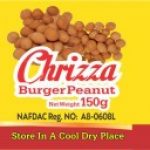 Christian
When this Page was Launched
Last Modification Date Of Page
ViciWords
Chrizza peanut burger 500g, 500g Chrizza Peanut Burger, Chrizza peanut burger, 8867888856738, Peanut Snacks in Nigeria, Peanut Burgers in Nigeria, Good Peanut Snacks in Anambra State, Good Peanut Burgers in Anambra State,
---
---